Story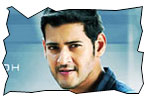 Commissioner of Mumbai Police (Nassar) proudly declares that Mumbai is free from mafia as all dons are either retired or working with government. Surya (Mahesh Babu) comes to Mumbai from Hyderabad. His sole aim is become a Mumbai don and make this organized crime a business enterprise throughout India. With his street smartness and corporate strategies, Surya becomes Surya Bhai in no time. The rest of the story is all about the motive behind the who business thing.
Artists Performance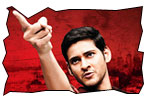 Mahesh Babu: Mahesh Babu is at his best when a good characterization is given to him. Mahesh Babu maintained seriousness throughout the film and yet provided entertainment with one-liners/philosophical dialogues (thanks to Puri Jagannath). Mahesh Babu has shown intensity in his performance and dialogue delivery. He has developed a new style of dialogue delivery with Khaleja and he has been using it effectively since then.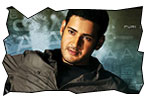 Others: Kajal Agarwal is strictly okay. Prakash Raj's get-up is good and he looks different and performs to the perfection. Sayaji Shinde is good. Nassar is apt. The girl who did the role of heroine's friend is okay, but her dubbing is uneasy on ears. Brahmaji is cool as follower of hero.
Technical departments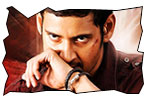 Story - screenplay - direction: Puri Jagan is a director who created a new character with Idiot. He took the hero character close to the youth with an identification factor. He created another character in Pokiri that has no morals and do anything for his selfishness. But that character has a purpose and he beautifully blended the purpose of the character into a family drama at end. In the character of businessman, Puri Jagan has blurred the line between hero and villain. Gone are the days where hero is supposed to be morally correct. Puri Jagan introduces a new character where hero does everything (could be immoral and unethical) to achieve his goal. It's a brave attempt by Puri Jagan to make a film with single orientation without bothering about format/formula. The characterization of hero is very good, but the motive/conflict point of hero is not convincingly shown in flashback. Certain screenplay techniques are good. Businessman is like Sergio Leone's cowboy flick with mafia backdrop.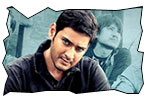 Other departments: Music by Thaman is an asset. The background music is pretty good. Cinematography by Sam K Naidu is nice. The best part of the film is dialogues penned by Puri Jagan. Puri Jagan's strength has always been dialogues and he made sure that they are witty and philosophical at the same time. You see this kind of scenes where an attack happens while the a group is casually conversing about trivial topics (like to tuna fish scene in Businessman, joke scene in Satya - and many countless scenes in Quentin Tarantino flicks). You can also observe certain influence of Ram Gopal Varma's philosophy in Puri Jagan's philosophical dialogues (tune fish, puli/jinka, atheism etc). Fights composed by Vijay are entertaining. Though there are a couple of cuss words which are justifyably muted, the censor board has been overtly strict in muting words like 'dobbey' and blurring cleavage and thigh shots which are common and uncensored in almost all Telugu releases.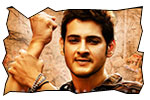 Analysis: Puri Jagan is a daring director and Mahesh Babu is a director's actor/star. Puri Jagan has introduced new format with this film where the dependence is more on dialogues and characterization and less on story and dramatics. Mahesh Babu made sure that he matched his work with the characterization created by Puri Jagan. The plus points of the film are Mahesh Babu's performance and Puri Jagan's dialogues. On the flip side, the story of the film is unconvincing and police/political system is twisted. With such a massive release in best season (Sankrathi), Mahesh Babu's Businessman is all set to live upto it's title. On a whole, Businessman is Mahesh Babu's one man show.
Businessman links
• User reviews
• Music launch
• Photo gallery
• Working stills
• Wallpapers
• Videos
Jeevi reviews of previous 5 films
• Rajanna
• Journey
• Panjaa
• Priyudu
• Solo
• Sri Ramarajyam
• Oh My Friend
• Mogudu
• Nuvvila...
• 7th Sense
• Pilla Zamindar
• Oosaravelli
• Dookudu
• Prema Khaidi
• Kandireega
• Nanna
• Virodhi
• 180
• Badrinath
• Vaishali
• 100% Love
• Mr. Perfect
• Teen Maar
• Shakti
• Aha Naa Pellanta
• Kudirithe Kappu Coffee
• LBW
• Vastadu Naa Raju
• Gaganam
• Jai Bolo Telangana
• Ala Modalaindi
• Golkonda High School
• Anaganaga O Dheerudu
• Mirapakai



More Reviews