Story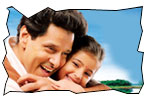 Krishna (Vikram) is a mentally-challenged adult whose wife dies while giving birth to his daughter Vennela (Baby Sarah). He works in a chocolate factory and is being helped by his colleagues and owner. When Vennela is 5 years old, she is forcibly taken by her grandfather (Sachin Khedekar). The rest of the story is all about how he wages a legal battle with him for his daughter with the help of a young lawyer (Anushka).
Artists Performance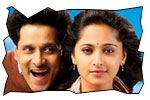 Vikram comes up with another spellbinding performance as a mentally-challenged person. You will see only the character in this movie. He looks very cute despite playing a uncomfortable character. He is bound to win awards for his phenomenal portrayal. Baby Sarah has done a terrific work. She dominated Vikram at times. She is helped by a beautiful characterization. Anushka is pretty good in a supporting role. Amala Paul resembles Deepika Padukone in a few angles and she is perfect. Nassar and Sachin Khedekar have done justice.
Technical departments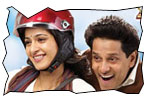 Story - screenplay - direction: The story of this film is loosely inspired by the Hollywood flick 'I am Sam'. It has a nice story line. Director Vijay is sensible and has a class of his own. It reflects in the way he narrated the story and in the way he seamlessly blended humor. There is a nice feel throughout the movie. Screenplay in the second half is pretty good. It is very difficult to succeed in sustaining interest when the entire second half is dominated by the court scenes. There are many scenes in this movie (especially father-daughter combination one) that are heart-touching. Director Vijay succeeds in narrating the story in interesting way without falling prey for the commercial elements.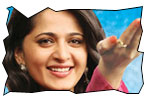 Other departments: Music by GV Prakash Kumar complements the mood of the movie. None of the songs look forced. Cinematography by Nirav Shah is excellent. I loved the way the scooter song is canned with slow-mo camera. The story-telling song is highly creative. The sets are realistic (especially the chocolate factory and court-room interiors). Editing is fine. Dialogues are neat and heart-touching at times. Producers Malla Vijay Prasad and Santosham Suresh risked a bit and it is worth it.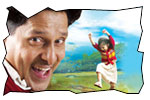 Analysis: Beginning of the film is slow. First half of the film is neat though lengthy and devoid of story. Second half is pacy with good screenplay and drama. Plus points of the film are performances (Vikram and Baby Sarah), second half screenplay and classy direction. On the flip side the first half of the film needs trimming as it's too lengthy. On a whole, Nanna is a decent film with nice sentiment. The success of the movie will depend on the mouth talk and how the family crowds in A/B centers patronize it.
Nanna Links
• User reviews
• Music launch
• Photo gallery
• Wallpapers
• Trailers & videos
Jeevi reviews of previous 5 films
• Virodhi
• 180
• Badrinath
• Vaishali
• 100% Love
• Mr. Perfect
• Teen Maar
• Shakti
• Aha Naa Pellanta
• Kudirithe Kappu Coffee
• LBW
• Vastadu Naa Raju
• Gaganam
• Jai Bolo Telangana
• Ala Modalaindi
• Golkonda High School
• Anaganaga O Dheerudu
• Mirapakai



More Reviews