Story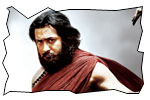 (Disclaimer: considerable portion of story is revealed in this paragraph) Bodhadharma is a real character who was basically a king of Pallava dynasty from Tamil Nadu in 6th Century. He was a expert in martial arts, medicine and hypnotism. He goes to China, saves their people from a deadly virus and teaches the the art of kung-fu. Eventually he dies in China on the behest of his followers. Arvind who presently works in Bombay Circus belongs the dynasty of Pallavas. Arvind is smitten by Subha Srinivas who is a bio-technology scientist. She submits a thesis which proves that the attributes and powers of our ancestors can be brought back to the current generation if the DNA matches. She aims to get back the powers of Bodhidharma through Arvind as he is having 83% match of the DNA. Meanwhile, a man is sent from China with evil intentions. The rest of the story is all about how Arvind rises to the occasion and destroys the evil powers.
Artists Performance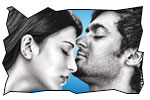 Surya has done two characters. One is as Bodhidharma and the other one as a worker in circus. Surya is fabulous as Bodhidharma. However the character of circus boy who turns into a savior is not properly etched. Shruti Hassan looks decent and acts well. Her character is essential and critical in this film. Johnny Tri Nguyen - a Vietnamese American actor has donned the role of villain and he is deadly.
Technical departments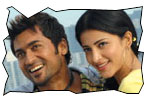 Story - screenplay - direction: Story of the film is excellent. The director Murugadoss has come up with a novel idea by blending a real/historic incident to a fictional set-up. However, the screenplay is not taut and the required emotion which is vital for semi-science-fiction films like these is missing. Direction is good in parts. The way he has explained the story of Bodhidharma (first 20 minutes), the function of DNA and how virus spreads is excellent. Murugadoss who has done Ghajini by mixing class/mass commercial elements in right proportion didn't get them right in this movie. The character of circus artist Surya becomes passive as heroine dictate terms in most of the movie. Murugadoss came up with nice concept, but lost it in translating onto the screen.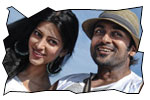 Other departments: Music by Harris Jayaraj is good. Yellelama and Oh Ringa Ringa are catchy. Cinematography by Ravi K Chandran is excellent. Dialogues by Sri Rama Krishna are okay. However the dubbing voices used for small artists are artificial/over-dramatic and remind us of popular Hollywood Telugu dubbing voices. Peter Hein choreographed stunts and they are partly good. Editing should have been better and production values are good.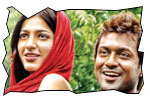 Analysis: First half is okay. Second half lacks the commercial grip. 7th Sense is an example for a big-star-cast-huge-budgeted movie that looks wonderful on the paper, but falters in the execution. The concept is innovative, but format/screenplay/arch is not good enough to narrate this story in an arresting fashion. We have to wait and see how this Diwali release fares at box office.
7th Sense link
• Music launch
• Photo gallery
• Wallpapers
• Trailers & videos
Jeevi reviews of previous 5 films
• Pilla Zamindar
• Oosaravelli
• Dookudu
• Prema Khaidi
• Kandireega
• Nanna
• Virodhi
• 180
• Badrinath
• Vaishali
• 100% Love
• Mr. Perfect
• Teen Maar
• Shakti
• Aha Naa Pellanta
• Kudirithe Kappu Coffee
• LBW
• Vastadu Naa Raju
• Gaganam
• Jai Bolo Telangana
• Ala Modalaindi
• Golkonda High School
• Anaganaga O Dheerudu
• Mirapakai



More Reviews