Story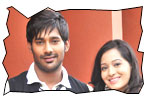 Karthik (Varun Sandesh) doesn't believe in love. He is forced to say I Love You to his father's friend's daughter Madhulatha (Preetika Rao). Now he wants to get rid of her. Prasad (Ranadheer) who is an ex-classmate of Madhulatha is in love with her. Karthik wants to get rid of Madhulatha by setting her up with Prasad. The rest of the story is all about how he falls in love with Madhulatha in the process.
Artists Performance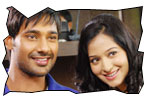 Varun Sandesh: Varun Sandesh is a revelation in this movie. He is excellent in emotional scenes and performed them very convincingly. His looks and styling is pretty good. Varun Sandesh has made action sequences believable in his films for the first time. This film should give him enormous confidence as an actor.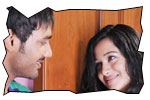 Others: Preetika Rao might not be a beauty, but she is a pretty good actress. The director has cleverly discounted for the looks of the lead pair by referring to them as 'china face' and 'bakkodu'. Randheer is like a second hero in this movie. He has done well despite of a dumb characterization. Nassar looks too old to be the father of Varun Sandesh. Kota's characterization is inspired by that of Nagesh in Toli Prema film. Thagubothu Ramesh has a wonderful quality of getting his scenes work despite director's ability to extract comedy timing. The comedy by Ali is ineffective.
Technical departments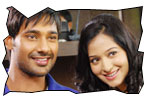 Story - screenplay - direction: Story of the film is a properly formatted one if emotions work well. The debutant director Shravan has succeeded in romantic episodes and emotional scenes. However, he failed in getting the comedy timing and music right. The story of the film offers variety. I didn't like the idea of showing Ranadheer character dumb (ironically calling his genius). The story will also work if he is shown as an intelligent guy suffering from phobia of expressing love (Hitch film is an example where hero sets up girl for a fat guy without showing the fat guy as a dumb one). Screenplay of the film is good, but erred towards the climax with unwanted extensions. We are getting too many teary climaxes these days where the entire family of boy and girl lecture about values and love with tears in eyes (latest examples being Mr. Perfect and Solo). It's a decent debut for Shravan and he will prosper if he can get the entertainment angle right with the correct comedy timing.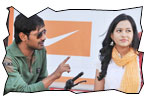 Other departments: Music of the film is average. Love based films like Priyudu need excellent music to get in into the youth. The background music is not up to the mark in the first half, but is decent in the second half. Cinematography by Malhar Bhatt is nice for its budget. The Hyderabad locations (mostly madhapur and gachibowli) are also fresh. Dialogues are fine. Editing is alright. The fights are well composed (especially car-parking one) Production values are decent for it's budget.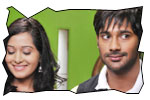 Analysis: First half of the film is decent. The second half works till climax, but post-climax prolongation mars the mood. There are three ingredients for this film. Love, family emotions and entertainment. Love and family emotions are good. The entertainment should have been more effectively executed. Priyudu is a better film for Varun Sandesh after Kotha Bangaru Lokam. This film is a big one for him as he establishes himself as an actor who can convincingly execute emotional scenes. A better promotion will definitely help Priyudu.
Priyudu links
• Music launch
• Photo gallery
• Wallpapers
Jeevi reviews of previous 5 films
• Solo
• Sri Ramarajyam
• Oh My Friend
• Mogudu
• Nuvvila...
• 7th Sense
• Pilla Zamindar
• Oosaravelli
• Dookudu
• Prema Khaidi
• Kandireega
• Nanna
• Virodhi
• 180
• Badrinath
• Vaishali
• 100% Love
• Mr. Perfect
• Teen Maar
• Shakti
• Aha Naa Pellanta
• Kudirithe Kappu Coffee
• LBW
• Vastadu Naa Raju
• Gaganam
• Jai Bolo Telangana
• Ala Modalaindi
• Golkonda High School
• Anaganaga O Dheerudu
• Mirapakai



More Reviews