Story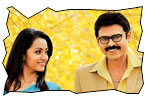 Venkatadri (Venkatesh) works in a security office and he is very loyal to Varadarajulu (Prakash Raj) - a landlord from Rayalaseema. He joins Varadarajulu as a bodyguard. Then he is assigned as bodyguard to Keerthi (Trisha) - the daughter of Varadarajulu. Since Venkatadri is being too strict with her, Keerthi calls from an anonymous number to distract Venkatadri's attention. Venkatadri becomes fascinated with phone girl and falls in love with her. But Keerthi's marriage is already fixed with her baava (Subbaraju). The rest of the story is all about how Keerthi controls her emotions while playing the double role with Venkatadri.
Artists Performance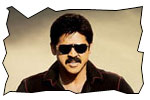 Venkatesh: Venkatesh is known for such kind of roles that are sympathetic and hold sentiment value. His role in Bodyguard is no exception. He is perfect in the scenes where a lot of drama is being created by the heroine without his knowledge. However, he is not flexible and looks little artificial when he wears the safari suit. I do admire his no-nonsense attitude when he wears a drag dress and dance for 'poovai poovai' song.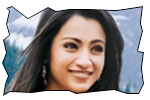 Others: Trisha looks jaded in the first half, but performed well in second half where she drives the entire story. Saloni played a critical full length character as a friend of heroine and she is good. Prakash Raj suited the role of a factionist turned good Samaritan. Subbaraju played the role of Trisha's beau. Kota has a vital yet small role of a villain. Ali has the knack of making it entertaining irrespective of scene's strength. In this film too he is good. Venu Madhav entertains after a big gap. Jaya Prakash Reddy is superb in two-scene cameo with his typical Rayalaseema dialect.
Technical departments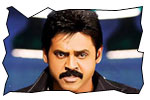 Story - screenplay - direction: Though this film is titled as bodyguard, the story is basically a love story. The format and conflict point in this film is strong. Hence this film proved to be successful in many languages. I have not seen Bodyguard in other languages, hence can't comment about how much is altered in Telugu version. The movie starts off slowly, but film is interesting from the scene where heroine starts calling hero from a private number. The senti scene before interval is good. Second half is laced with interesting screenplay twist and ample dose of sentiment. Director Malineni Gopichand does decent job in getting sentiment and a part of comedy right. But the narration should be more racy.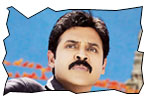 Other departments: It's Thaman time now. He is scoring music for popular films these days. He has scored a couple of good melodies which are different from his standard populistic tunes. Kona Venkat's dialogues deserve a special mention. A few dialogues like 'Prema ante bus journey lantidi. eppudaina digi vere bus ekkochu. Kaani pelli flight journey lantidi. Okkasari ekkite madhyalo digataaniki kudaradu', 'Pagale neeku kanipinchadu. Neekendukura pagalu prateekaralu, 'Parvati Nambiar' etc are humorous. Sam K Naidu's cinematography is good. He has captured beautiful locales of Canada in a couple of songs. Fights by Ram - Lakshman are effective.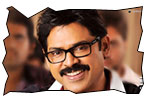 Analysis: First half of the film is okay. The movie gets interesting from the point when heroine starts calling hero anonymously. Second half sentiment works. Bodyguard is a tailor-made character for Venkatesh. The plus points of the film are interesting screenplay in second half and the main leads. On the flip side, more interesting narration in first half, fast paced narration and a crispy climax would have made this film more attractive. On a whole, Bodyguard offers what you expect from Venkatesh's films with an interesting twist in end. Bellamkonda Suresh who is on roll with successive hits might get lucky again with a script that worked across the languages.
Tailpiece: Watchout for Venky dancing for Poovai Poovai by wearing saree in a girls hostel. The highlight and most funny episode I had seen in recent films.
Businessman links
• User reviews
• Music launch
• Venky interview
• Photo gallery
• Working stills
• Wallpapers
• Videos
Jeevi reviews of previous 5 films
• Businessman
• Rajanna
• Journey
• Panjaa
• Priyudu
• Solo
• Sri Ramarajyam
• Oh My Friend
• Mogudu
• Nuvvila...
• 7th Sense
• Pilla Zamindar
• Oosaravelli
• Dookudu
• Prema Khaidi
• Kandireega
• Nanna
• Virodhi
• 180
• Badrinath
• Vaishali
• 100% Love
• Mr. Perfect
• Teen Maar
• Shakti
• Aha Naa Pellanta
• Kudirithe Kappu Coffee
• LBW
• Vastadu Naa Raju
• Gaganam
• Jai Bolo Telangana
• Ala Modalaindi
• Golkonda High School
• Anaganaga O Dheerudu
• Mirapakai



More Reviews