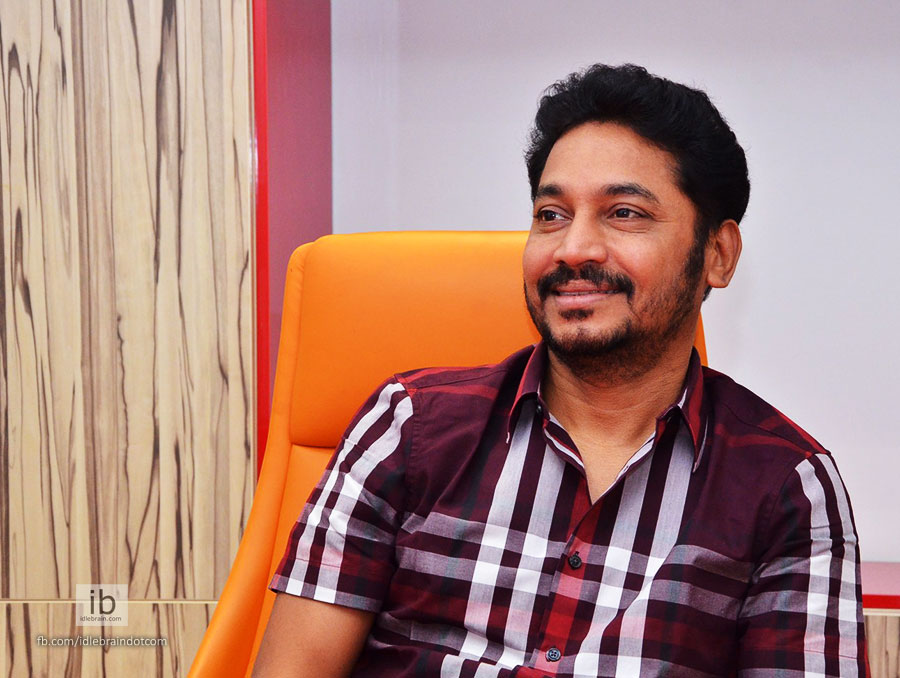 17 February 2022
Hyderabad
Lagadapati Sridhar has produced Virgin Story by launching his son Vikram Sahidev as a full-fledged hero. This movie is releasing on 18 February. Here is our exclusive interview
You have been producing films since 2005. But there seems to be a big gap in recent years?
When we started the banner, our aim was to give good films from different genres. I can only produce films that I personally connect to. I am incapable of doing commercial and formulaic films because I don't connect to them. Hence I wait till I get a satisfactory story. Virgin Story is one such script.
Your son Vikram Sahidev entered as a child artist long back and acted in several films. Why are you calling it a debut film?
I don't believe in numbers. He is an actor in making and now is the right time to launch. This is his first film after he turned adult. He was 16 years old when he played a vital character in Naa Peru Surya. He was also 16 when he played the lead role in Evadu Takkuva Kaadhu (GoliSoda remake). He was 18 when we started the shoot of this film.
You have always produced clean films. Why did you title this a 'Virgin Story'?
I need to clarify one thing here. Virginity in this film is about the story. Story is fresh and never attempted in Telugu films before. This film is not about the virginity of the heroine or the hero. The concept of virginity is never discussed in the film. There is not even a single kiss scene. It's a clean film. This film deals with the confusion and unpredictable nature of teenagers. People who watched the film will take the soul of the film with them and discuss it on their dining table.
We initially had 'Kothaga Rekkalochena' as the working title. My friend Kuchipudi venkat had suggested Virgin Story to make the film more appealing to youth.
What kind of story is 'Virgin Story'?
I would give a few references of Hollywood films for you to get an idea about it. Kissing Booth, Before Sunrise, 10 Things I Hate About You, Through My Window, John Tucker Must Die are a few films that fall into Virgin Story's genre.
Tell us about the director?
Pradeep B Atluri was a student of Toronto Film School. He has picked up incidents from his own life to write this story. I identified myself with the story. I trusted him and offered the project. He has done a good job.
Before Sunrise is a film that happens in one night?
Virgin Story also happens in one night. Story starts at 9 pm and ends at 6 am. There will be some flashbacks too.
What are your future projects?
I want to make part 2 of Evadi Gola Vaadidi with Naveen Polishetty. I have asked for his opinion. If he agrees, then I will do that project. I also have a dance based subject.