Story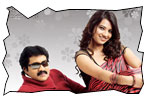 Ranga (Sunil) is a happy-go-unlucky guy whose business ventures take a beating. As a final bid, he pledges his father's ancestral property to buy some land in Warangal only to realize later that it is the bone of contention between two warring landlords. Sunil goes to Warangal to solve the problem and then decides that the only way to get his land back is to unite the two family through a marriage alliance. The rest of the story is all about how he gets his land back.
Artists Performance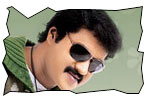 Sunil: We have seen many actors performing exceedingly well, because they are labeled as dark horses. Sunil is latest dark horse in the film industry. When he turned as hero with Andala Ramudu, he won the hearts of audiences with comedy and sentiment. He upped the ante with Rajamouli's Maryada Ramanna. He has decided that it takes much more than comedy, sentiment and sympathy to become a big hero and developed a six-pack. With Poola Rangadu, he has earned the name of 'action hero' which is only reserved for a few muscular heroes of Telugu cinema. Sunil is perfect with comedy, energizing dances and inspiring six-pack. His hard-work and dedication towards developing six-pack is truely amazing.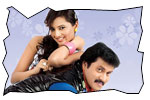 Others: Isha Chawla is ok. Dev Gill and Pradeep Rawat acted as the warring landlords. Ali entertains as friend of hero. Satyam Rajesh is good though his role is a limited one. Kota Srinivasa Rao acts as father of Sunil. Raghu Babu, Pruthvi and Dharmavarapu provided comic relief.
Technical departments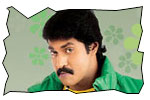 Story - screenplay - direction: Poola Rangadu is a remake of 2005 Malayalam film 'Pandippada'. The story is slightly modified to suit Telugu nativity. Most of the scenes and dialogues are reproduced. There are shades of Maryada Ramanna in this story. Hero comes to village to sell land in Maryada Ramanna and heroine comes to village to buy land in Poola Rangadu. Direction by Veerabhadram is partly good. He did well in entertainment scenes, but couldn't handle dramatic scenes with an impact.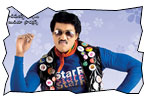 Other departments: A couple of songs (including title song) are good. Background music helped the movie. Cinematography by Prasad Murella is nice. Dialogues by Sridhar are nice. Editing should have been better. Climax fight composed by Kanal Kannan is worth mentioning.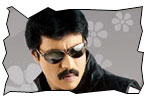 Analysis: First half of the film has decent comedy. Second half looks a bit dragged, but the climax is well-shot. The plus points of the movie are Sunil, dances, climax flight and entertainment. On the flipside, the freshness in story and crisp screenplay would have made a lot of difference to the movie. The film has mass orientation and has all ingredients to become a minimum guarantee film. You may watch Poola Rangadu for Sunil.
Poola Rangadu links
• Sunil interview
• Music launch
• Photo gallery
• Wallpapers
• Videos
Jeevi reviews of previous films
• Love Failure
• SMS
• Snehitudu
• Bodyguard
• Businessman
• Rajanna
• Journey
• Panjaa
• Priyudu
• Solo
• Sri Ramarajyam
• Oh My Friend
• Mogudu
• Nuvvila...
• 7th Sense
• Pilla Zamindar



More Reviews