Story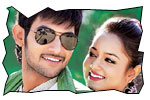 Akash (Aadi) and Kittu (Vennela Kishore) are friends. Lovely (Sanvi) and Lalli (Chinmayi) are friends. Kittu and Lalli become facebook friends with celebrity profile photos. When they are about to meet in real, Akash and Lovely go to the meeting pretending to be Kittu and Lalli respectively. The rest of the story is all about how they fall in love and how they face the problems following that.
Artists Performance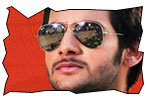 Aadi who has proved to be a good dancer with his first film has come a long way from there. Aadi is spontanious with his acting in casual scenes. His dialogue delivery is good and ability to perform stunts is commend-worthy. The light beard and light mustache added to his look (compared to thick mustache and clean-shaved beard in his debut film. Sanvi is alright as an actress. Vennela Kishore is like a second hero in this film and he carried the entire first half with his impeccable/improvised comedy timing. Chinmayi G is entertaining with her Telangana dialect. Rajendra Prasad is good as a protective father, there is something wrong his character sketch. Ahuti Prasad's character is something similar to that of one he played in Kotha Bangaru Lokam film. Paruchuri Gopala Krishna is good as a crooked politician. Master Prem is cute.
Technical departments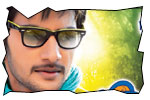 Story - screenplay - direction: Jaya's work in this film is sophisticated. She handled the first half well where you need to get the characterizations and nuances right to set the plot properly. The way hero's characterization developed is good. However the twist in the second half doesn't work. Screenplay looks good on paper and it works fine in the first half, but the second half screenplay doesn't get elevated as certain episodes should have been done in a more arresting way. On a whole, Lovely is a better film from Jaya compared to her previous outings.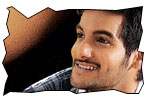 Other departments: Music by Anup Rubens is definitely an asset to the movie. All songs are shot and choreographed well. Dialogues by Shyam Manohar are mostly good. There is humor and understanding of contemporary world in it. Cinematography by Arun Kumar is nice and is rich in colors. Editing is fine in first half, but a bit abrupt towards climax. Production values by RJ Cinemas (BA Raju) are very good.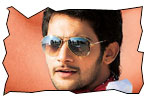 Analysis: First half of the film is decent and second half should have been better. Plus points of the film are First half, Aadi, music and dialogues. On the flip side, a better setup of schemes (twists) in second half would have made this movie more arresting. On a whole, Lovely is a better film among the ones directed by Jaya. We need to wait and watch how it fares at box office.
Lovely links
• Music launch
• Photo gallery
• Wallpapers
• Videos
Jeevi reviews of previous films
• Ee Rojullo
• Mr. Nookayya
• Ishq
• Poola Rangadu
• Love Failure
• SMS
• Snehitudu
• Bodyguard
• Businessman
• Rajanna
• Journey
• Panjaa
• Priyudu
• Solo
• Sri Ramarajyam
• Oh My Friend
• Mogudu
• Nuvvila...
• 7th Sense
• Pilla Zamindar



More Reviews