Story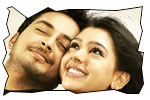 Lucky (Tanish) is a middle-class college going student. Dil (Niti Taylor) is a Muslim girl hailing from old city. Lucky falls in love with Dil and she has no feeling for him. She starts realising that she is in love with Lucky only after she gets engaged to another guy. She want to carry on with engagement and wedding because she loves her family. The rest of the story is all about what happens when she asks Lucky to take her away at a weak moment.
Artists Performance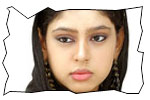 It is a serious script for an upcoming actor like Tanish and he justifies the role with right performance. He should seriously consider working on his weight. He has also shown lot of difference between the two get-ups (flashback and pondicherry). Nitin Taylor suited the role of Muslim girl very well and her character has a lot of complexity. She has carried her meaty character with elan. Madalsa Sharma is good as a christian girl Kushi. Surya, Sana, Kasi Viswanath and Rama Prabha are good. Snigdha gets another impressive and tomboyish role after Ala Modalaindi. Mahabub Bhasha is excellent as the auto driver-friend of hero. Bhagyaraja plays a important role of a guy who listens to the story.
Technical departments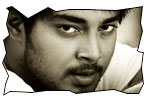 Story - screenplay - direction: The basic premise of this film is like any other love story. What separates this story from the rest of the formulaic stories is the maturity shown towards the end. The director has also written the screenplay in a flashback mode. There is an intensity in the love between the lead couple in the second half. But having such intense and continuous love thread is risky in Telugu films as audiences primarily look for a bit of entertainment in love stories too. The love scenes between the couple till the make a decision to elope may appear repetitive. The characterization of heroine also reflects the vacillating moods of women in real life when it come to important and life changing issues. There are couple of impact making scenes like auto-driver encouraging elopement and father of heroine giving heroine a free hand about deciding about future. There is honesty and intent to make a different cinema in the work of new director Trinadh Rao.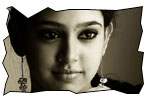 Other departments: Music is a big plus to the movie. All songs are good (though most of them are heard-before signature tunes of Sekhar Chandra). I had been waiting for the song Vellipove right from and beginning and it is well placed at the crucial stage of the story. Dialogues by Nivas are good. Cinematography Sai Sriram is okay considering that it is made with a digital camera. Lyrics by Bhaskarabhatla deserve a mention. The producers should be appreciated for investing on a story that is realistic.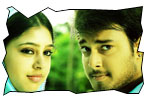 Analysis: First half of the film is interesting. The major part of second half (mainly due to see-saw attitude of heroine character) looks little slow. The last few minutes of the film scores due to a differentiating factor. Mem Vayasuku Vacham is a film that is different from the routine love stories we get in Telugu films. It is realistic, partly entertaining and honest.
Note: Though this film qualifies to be a 'multiplex film', it didn't even manage to get a single show in multiplexes of Hyderabad. Quite sad!
Mem Vayasuku Vacham links
• Music launch
• Photo gallery
• Wallpapers
• Videos
• US schedules
Jeevi reviews of previous films
• Shakuni
• Oka Romantic Crime Katha
• Endukante Premanta
• Gabbar Singh
• Dhammu
• Racha
• Lovely
• Ee Rojullo
• Mr. Nookayya
• Ishq
• Poola Rangadu
• Love Failure
• SMS
• Snehitudu
• Bodyguard
• Businessman
• Rajanna
• Journey
• Panjaa
• Priyudu
• Solo
• Sri Ramarajyam
• Oh My Friend
• Mogudu
• Nuvvila...
• 7th Sense
• Pilla Zamindar



More Reviews