Story


Das (Srikanth) is a small time goon who stays in a labor colony which the present government intend to convert into SEZ. Dada (Jaya Prakash Reddy) is the local sitting MLA who thrives on dividing his own party for selfish reasons. Das joins Dada as an assistant and becomes loyal over a period of time. In the process, Das gets interested in the Gandhi statue situated in his colony. He also falls out with Dada due to certain differences. The rest of story is all about Das's tryst with the ideology of Gandhiji.
Artists Performance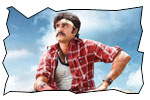 This is Srikanth's 100th film and he excels as an actor. He seemed to imitate Chiranjeevi in certain mass episodes (especially drinking scenes). He is very good in emotional sequences towards the climax. Bhavana is adequate as the leading lady and her character has an important role to play in the transformation of Das character. Jaya Prakash Reddy is delight to watch. Ram Jagan plays a street-artist role and he donned different get-ups of leading Telugu legends. He suited the get-up of Gandhi very well. Uttej is perfect as Rehman. MS Chowdary is impressive as a villain. Pellam Voorelithe Jyothy is pretty good as evil politician. Paruchuri Gopala Krishna is adequate. Duvvasi Mohan entertains in a small role. Brahmanandam is wasted in the movie.
Technical departments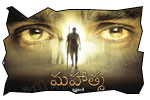 Story - screenplay - directon: Story of the film is about the reformation of a petty goon into Mahatma's follower. Attempting such a story line is highly risky in Telugu films. Hence, director Krishna Vamsi indulged in lots of masala to drive his point. Direction of the movie is very good in some scenes. But his distinct signature is missing in the movie because of B and C centers orientation. Screenplay of the movie is commercial during the interval episode and pre-climax scenes. The movie lovers of Telugu cinema get tempted to watch this movie, because it is Krishna Vamsi's movie, not because it is 100th movie of Srikanth. Instead of playing to his strengths of impact-making and hard-hitting narration, Krishna Vamsi diluted it and mixed masala to appeal to the masses. These kind of Telugu political movies (though Gandhism wasn't explored earlier) are being made by directors like Kodi Rama Krishna and Posani Krishna Murali in the past (with B and C center orientation). Krishna Vamsi also tried to narrate in their style instead of banking on his strength.
The following scenes are entertaining and impact making
1. Telugu tejalu song during titles and Indiramma Inti Peru are impressive. The way the background behind Mahatma Gandhi statue is used as a screen to narrate Sirivennela lyrics is good.
2. The interval episode is very good and it sets the right stage.
3. The entire scene of Duvvasi Mohan explaining the ways of entering into movies (Krishna Vamsi's mark satire on film industry is found in it again after Khadgam).
4. Das giving reply to Bhajrangdal activists who try to marry off couples of valentine's day.
4. The crucial scene between Das and Rehman
5. It is suicidal to do a mass movie where hero can't afford to beat anybody in the climax. But Krishna Vamsi devised a way to solve that problem.
6. The last scene in which they explain why Gandhi never asked for positions is the clincher.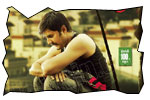 Other departments: Dialogues by Paruchuri Brothers are good. Music by Vijay Anthony is good for three songs (Indiramma, Telugu Tejam and Jajjanaka). After a long gap, we have got good lyrics in a Telugu movie that are excellently sung by SPB. Cinematography suits the mood of the movie. Editing is neat. The outdoor set having the replica of a fort and cyber towers is decent.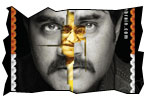 Analysis: First half of the movie is adequate. Interval bang is nice. Second half encapsulates the transformation of a rowdy into Mahatma's follower. It is too slow and too heavy in emotions. The plus points of the movie are Gandhiji orientation and selective scenes. On the flip side, there is too much of mass orientation to the movie. Krishna Vamsi is known for treading the forbidden areas of typical commercial cinema. Selecting the subject of Gandhi also explains his noble intentions. But I personally would have liked Krishna Vamsi to make a film of class orientation like Lage Raho Munna Bhai. With an intention to reach B and C centers, Krishna Vamsi diluted his making standards. We have to wait and see how the masses receive it.
Mahatma Links:
User reviews
Krishna Vamsi interview
Srikanth Interview
Music launch
Trailer launch
Muhurat
Photo gallery
Working stills
Wallpapers
Trailers
Abroad: USA | UK | Australia
Jeevi reviews of previous 5 films
• Ninnu Kalisaka
• Ganesh
• Eenadu
• Banam
• Sankham
• Josh
• Mallanna
• Anjaneyulu
• Snehituda
• Magadheera
• Kalavaramaye Madilo
• Gopi Gopika Godavari
• Oy!
• Evaraina Epudaina
• Current
• Raju Maharaju
• Boni
• Kavya's Diary
• Ride
• Aa Okkadu
• Diary
• Pista
• Prayanam
• Kick
• Veedokkade
• Mitrudu
• Circus Circus
• Adhineta
• Punnam Naagu
• Ananda Tandavam
• Billa
• Bheebatsam
• Manorama
• Aakasamantha
• Sontha Vooru
• Malli Malli
• Mesthri
• Naa girlfriend baga rich
• Drona
• 16 Days
• Satyameva Jayathe
• Siddham
• Nenu Devudni
• Konchem Istam Konchem Kastam
• Shh...
• Arundhati

More Reviews