Hyderabad
May 12, 2007

Sunil is one of the most wanted comedians in Telugu film industry. He is also a great planner when it come to his career. Though he got a blockbuster with his hero debut Andala Ramudu, he continued acting in comedy roles in stead of capitalizing on it. Idlebrain.com met with Sunil at Sabdalaya studios today for his impressions on his films Dubai Seenu, Aata, AMAV and Dubai Seenu. Here are the excerpts -
Aata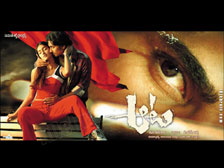 About MS Raju: MS Raju is hardworking and intelligent. MS Raju gave me the first big break with Manasantha Nuvve. I had a screen presence for more than 1 hour in that film. The same combination of MS Raju and VN Aditya did Aata. MS Raju told me at the beginning that this time he is concentrating only on comedy and commercial elements unlike his earlier experiment Pournami. The best thing about MS Raju is that he gives equal importance to all characters along with hero and heroine. Aata is the most economical film made in Sumanth Arts banner. MS Raju could able to get maximum quality in predetermined budget.
About Siddhardh: He is a good friend of mine. We are very comfortable with each other on the screen.
About Chota K Naidu: Chota K Naidu is one of the most efficient cinematographers along with Shyam K Naidu and Sameer Reddy. I loved his work in Aata. His cinematography for the first song (title song) is a treat.
Mr. Bean scene: Lot of people are commenting that Ileana exposed a lot in Aata. What about me and my nude running scene? I think I exposed more than her. I am a very shy guy and it was a pretty embarrassing situation to me to act in just with underwear on. I can't even have a towel on me during the shot breaks because I felt people might think 'veedemanna heroine anukuntunnada?'. It was one scene which everybody enjoyed except me. My mother and sister watched the film in theaters. My mother said that people are enjoying Mr bean scene immensely.
AMAV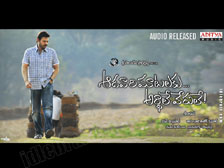 About Selva Raghavan: I did a film for the first time with Selva Raghavan. He okays shot only when one delivers natural performance. He don't treat any actor in a special way. He don't care about images of actors but focuses on extracting work from character point of view. He is technically very sound. He is a gadget freak and you find his cell phone model changing very frequently. He admitted that he is working with experienced actors for the first time in AMAV and that made his job easier and the number of working days are less. He also said to producer that he is interesting in making a film with me. I find it as a big compliment.
About Venkatesh: My first film with Venkatesh was Nuvvu Naaku Nachav. Working with him is a true pleasure. He injects sense into our mind with his philosophical talk. His performance in AMAV is his best so far in my view. He is of opinion that an actor should not draw borders and construct barriers for his work. That is the reason why you get versatile performance and experience in his films. He is a producer's hero. He injured his ankle while shooting for the other film. He did 3 songs with strained ankle and it speaks volumes about his dedication.
About telephone scene: It was a difficult scene to perform. Director okayed that shot in the second take. I struggled a lot to dub the dialogues of that scene because it was very complicated.
Dhee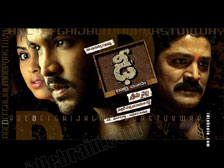 About my character: In this film I did the role of Kathi, who joins the gang of Srihari as an interpreter to Jaya Prakash Reddy who loses his speech ability. Kathi does the lip reading of JP and translate it to the others. But this prologue to my character was edited before release. Kathi also pretends like a hardcore goon and the only person who he picks on is Chari character played by Brahmanandam.
About Seenu Vytla: I was supposed to do a role in Anandam film and it did not happen. Seenu Vytla gave an advance amount much before happing of Sontham because he was particul that I should work for that film. Since them I have been playing roles in his film. He is also a close friend. He is a straight forward guy. The major asset of Seenu Vytla is his ability to act. He acts in the sets and show us how to do it. Even if we do 50% of what he does, we end up delivering great performances. His characters are so lively that they end up having satires on all others including villain. Seenu Vytla has clarity, practicality, speed and responsibility in his work. Seenu Vytla has undergone lot of struggles while making this film. Cinematographer Prasad Murella stood by him and extended lot of moral support for making Dhee.
About Vishnu: Vishnu is a close friend of mine. Whenever I get some free time, I go to his place to relax. He is very intelligent. There is royalty in his outlook where as his brother Manoj is free.
Dubai Seenu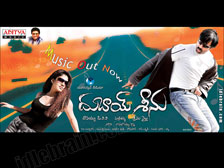 About my character: I do the character of Trimurthulu who is brother-in-law of Dubai Seenu. My aim is to impress my brother-in-law and then go to Dubai to settle over there. There is another telephone scene in that film which is going to be my best scene in that film.
Other characters: MS Narayana is going to steal the thunder in this film. He did the role of a film hero and there is one particular photo session scene which will have audiences in splits. The phrase 'Idi Chala Hot Guru' is used very effectively throughout the film. My combination scenes with Telangana Sakuntala are good. In Dubai Seenu, each comedian tries to outsmart the other. Susanth Singh play main villain role. JD Chakri did a special character in this film which is very emotional.
More chitchats
• VN Aditya
• Gopichand
• MS Raju
• Seenu Vytla
• Visakha Singh
• Sumanth
• Vedika
• Lawrence
• Raja Sekhar
• Sumanth 4
• Satish Thati
• Krishnam Raju
• Shabana Azmi
• Maniratnam
• Cherry
• Farzana
• Mohan Goteti
• Ravi Varma
• Sumanth
• Reema Sen
• Vishal
• Nayana Tara
• Nagarjuna
• RK (Hyderabad Nawabs)
• Mohit Ahlawat
• Sumanth 3
• Dr. Haranath Policherla
• Gangaraju Gunnam
• Ajay
• Dhanush
• Keeravani
• Rama Rajamouli
• Anushka
• Nitin
• Meera Chopra
• Ileana
• Dil Raju 2
• Mahesh Babu 3
• Sharvanand
• Kalyani Malik
• Sumanth 2
• Sekhar Kammula 2
• KM Radha Krishnan
• D Rama Naidu
• MS Raju
• Nagarjuna
• Puri Jagan
• Jayasudha
• Anil Krishna
• Allu Arjun
• Anthony
• Krishnam Raju
• Allari Ravi Babu
• Devanand
• Ramana Gogula
• YVS Chowdary
• Brahmanandam
• Sekhar Kammula
• Madhu Sharma
• KS Rama Rao 2
• Sumanth
• Srihari
• Mohan Babu 2
• Sania Mirza
• Suresh Kondeti
• KV Ramana IAS
• Raja
• Surya
• Vikram 2
• Srikanth Chinnamatur
• Prabhas 2
• Satya Krishnanan
• Prabhas 1
• MRV Prasad
• PG Vinda
• Jaya
• Devi Sri Prasad
• AM Ratnam 2
• Sonu Sood
• Ram Gopal Varma 3
• Mahesh Babu 2
• Shankar
• Vikram 1
• Mohan Babu 1
• KS Rama Rao 1
• Dil Raju
• Manyam Ramesh
• Tarun
• Raghu Babu
• Krishna Vamsi
• Posani Krishna Murali
• AS Ravi Kumar Chowdary
• Sravanthi Ravi Kishore
• MS Raju
• AM Ratnam
• Nagarjuna
• Ram Gopal Varma 2
• SS Rajamouli
• Venkatesh
• Mahesh Babu
• Ram Gopal Varma
• Vanisri