Story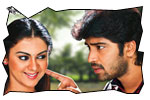 Bendu Appa Rao (Allari Naresh) is a RMP doctor in a village. He is known for funny ways of curing people and earning more money than what he deserves. He dupes people to earn money so that he could send that money to his sister who is tortured by her cruel husband for money. He falls in love with a rich girl Padma (Kamna Jetmalani). At one point of time, a dieing person gives Appa Rao gives his earnings of 15 lacs and asks him to pass it on to his family. But Appa Rao couldn't locate that family. The rest of the story is all about what happens when he finds the family at a later point of time.
Artists Performance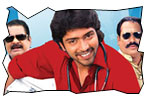 Bendu Appa Rao character is like a cakewalk for Allari Naresh. Allari Naresh has invented his own style of comedy and this movie perfectly complement his strengths. Kamna Jetmalani seems to have got some cosmetic work done to her nose and she is looking very glamorous in this movie. She did well in acting department. Meghana Raj is adequate. Srinivas Reddy and Uttej did the roles of hero's friends and they generated comedy. The characters of Suman Setty, Raghubabu, Dharmavarapu, Kondavalasa, Krishna Bhagawan and Ali are good. Ahuti Prasad steals the show again as heroine's father who is excessively fond of being a great host. Telangana Sakuntala is adequate.
Technical departments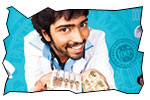 Story - screenplay - directon: The basic story of the movie is old-fashioned, but balances comedy and sentiment well. Screenplay of the film is neatly woven. You can see vintage EVV in this movie in terms of comedy and entertainment value. The comedy timing is very good. Most of the comedy is village-based. All the characters are written well to serve the entertainment purpose. However the entire story is predictable.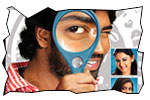 Other departments: Dialogues in the movie deserves an applause for the comedy quotient. Music by Koti resembles his music for EVV movies in 90's. Cinematography is adequate. Production values by Suresh Productions banner are decent.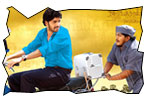 Analysis: EVV seem to have found his vintage comic timing in this movie. He could able to generate comedy well in this movie, though he had done innumerable comedy flicks of this nature in 1990's. Offlate, he lost touch with the pulse of audiences. With Bendu Appa Rao, EVV proves that he is still in the race. The plus points of the movie are Allari Naresh and comedy. On the flip side, the entire movie is like an old-fashioned one. On a whole, Allari Naresh comes up with another decent comedy flick after his last hit Blade Babji. This movie has enough potential to make money at box office for it's entertainment value. You may watch it for entertainment.
Bendu Appa Rapo RMP Links:
Music launch
Photo gallery
Wallpapers
Trailers
Jeevi reviews of previous 5 films
• Mahatma
• Ninnu Kalisaka
• Ganesh
• Eenadu
• Banam
• Sankham
• Josh
• Mallanna
• Anjaneyulu
• Snehituda
• Magadheera
• Kalavaramaye Madilo
• Gopi Gopika Godavari
• Oy!
• Evaraina Epudaina
• Current
• Raju Maharaju
• Boni
• Kavya's Diary
• Ride
• Aa Okkadu
• Diary
• Pista
• Prayanam
• Kick
• Veedokkade
• Mitrudu
• Circus Circus
• Adhineta
• Punnam Naagu
• Ananda Tandavam
• Billa
• Bheebatsam
• Manorama
• Aakasamantha
• Sontha Vooru
• Malli Malli
• Mesthri
• Naa girlfriend baga rich
• Drona
• 16 Days
• Satyameva Jayathe
• Siddham
• Nenu Devudni
• Konchem Istam Konchem Kastam
• Shh...
• Arundhati

More Reviews