Story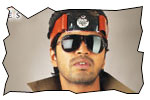 Shiva (Allari Naresh) is separated from his parents when he is a kid. His grandmother brings him up. He keeps killing mafia people and falls in love with a girl who is elder to him by 24 hours. He has two aims in life. One is to find out where his parents are and figure out who don D - the biggest of all dons is. The rest of the story is all about how he accomplished his mission in filmy style!
Artists Performance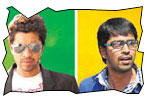 It is a perfect film for Allari Naresh to come up with nice performance. His body language is suited for the spoofs and he uses it effectively. Monal Gajjar is alright as a heroine. MS Narayana, LB Sriram and Kondavalasa acted as youth friends of hero. Kovai Sarala is grandmother. Allari Naresh also did the role of hero's father. Jaya Prakash Reddy is entertaining as Seema villain. Brahmanandam is ineffective.
Technical department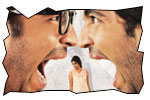 Story - screenplay - direction: Since the main aim of the film is about spoofing the industry, the story and screenplay is diluted. You have one spoof after another spoof of various films appearing continuously. There is fun element in the initial parts of the movie. But the story doesn't take off and pre-climax and climax episodes are ineffective. Director Bheemineni Srinivasa Rao whose forte had always been sentiment had tried his hand for the first time with complete comedy genre film and he partly succeeds. However, a commercially exciting story line would have helped the movie to get better mileage. Most of the spoofs are nice except for a few (Rajnikanth, Shankar, Chatrapati to name a few). Omkar Challenge spoof and Palnati Brahma Naidu train spoof are the ones which clicked instantly.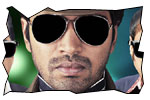 other departments: Music by Sri Vasanth is good. Zara Zara and Inky Pinky are nice on the screen. Cinematography is okay. Dialogues are pretty good. They are like the dialogues that are circulated in facebook by rival fans whenever a big hero's film is released. This film is a big budget film for Allari Naresh and money on the film is well-spent.
Analysis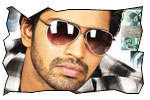 Analysis: First half of the film is fun and entertaining. The second half too has entertainment, but misses the rightly formatted screenplay. Plus points of the film are Allari Naresh's performance and spoofs. On the flip side, the director should have had an arresting story/screenplay in order to make the film stronger. You may watch Sudigaadu for the spoofs and entertainment as long as you are not bothered about story.
Sudigaadu links
• Music launch
• Photo gallery
• Wallpapers
• Videos
• US schedules
Jeevi reviews of previous films
• Julayi
• Onamalu
• Uu Kodathara Ulikki Padathara
• Eega
• All the best
• Mem Vayasuku Vacham
• Shakuni
• Oka Romantic Crime Katha
• Endukante Premanta
• Gabbar Singh
• Dhammu
• Racha
• Lovely
• Ee Rojullo
• Mr. Nookayya
• Ishq
• Poola Rangadu
• Love Failure
• SMS
• Snehitudu
• Bodyguard
• Businessman
• Rajanna
• Journey
• Panjaa
• Priyudu
• Solo
• Sri Ramarajyam
• Oh My Friend
• Mogudu
• Nuvvila...
• 7th Sense
• Pilla Zamindar



More Reviews