Story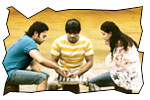 Arya is an orphan and Ajay is his friend in an orphanage. A rich couple visit that orphanage and wanted to adapt one of these two guys. Arya and Ajay use a toss to decide their fortunes. Arya wins, but lets Ajay go as he thinks that friendship is all about giving. Ajay grows up as a rich man and Arya grows up as a poor guy. Ajay starts a software company and Arya joins him as an employee. Geeta is the new employee of the company. Both Ajay and Arya fall in love with her. The rest of the story is all about how these two guys try to make Geeta fall for them.
Artists Performance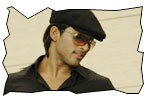 Allu Arjun: Allu Arjun is perfect as Arya. His character in the movie has the qualities of a psychotic and he portrayed the character flawlessly. He shined in emotional scenes in the second half of the movie. Allu Arjun is probably the best dancer of current era in Tollywood. That is the reason why he made hugely difficult dances appear fluid and effortless in the first four songs of the movie.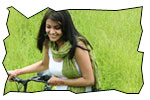 Others: Kajal Agarwal is good as a girl who is not committed to any guy at heart. She rendered the image of a typical confused girl about love. Navadeep is nice as a guy with selfish and practical thinking. He is extremely good with histrionics when he delivers dialogues to Allu Arjun at hospital in the climax scene. Shraddha Das is gorgeous in a brief role. Ajay is excellent as Subba Reddy, mainly due to entertaining characterization. Brahmanandam is partly entertaining. Mukesh Rushi is adequate. An actor with better command on Rayalaseema dialect would have done justice to Sayaji Shinde's role.
Technical departments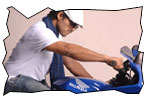 Story - screenplay - direction: Story of the movie is about the conflict of love (Geeta) and friendship (Ajay) of a confused guy (Arya) with psychotic tendencies caused due to loneliness in life. Making a movie based on such a characterization is a highly risky proposition and director Sukumar partly succeeds in it. Sukumar is basically an intelligent guy with a flair for parallel thinking. His intelligence and creativity is shown in conceiving certain scenes of the movie like
1. Using a bubble gum to decide who is going to be hero's best friend (just like throwing stone into empty cup in Arya)
2. Hero wearing glasses to see the heroine clearly in his dreaming because heroine appears blurred. (montage shot of 2nd song)
3. Love letter episode
4. The drinking scene between Arya and Subba Reddy
5. With one dialogue (Aayanaku champentha kopam vunte, naaku chachipoyentha prema vundi), the love angle of entire movie is justified.
Sukumar is also extremely good at penning screenplay for some part of the movie. The best example is the way he distributes three characters in a stand-off of second half (like puli, meka, gaddi story we listen when we were kids).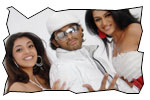 However, there is a major glitch in Arya 2 compared to Arya movie. In Arya movie, hero is shown as a guy with mischief and he sincerely fights for a girl because he loves her. When he wants to chase a girl with sincerity, audience would love it and follow the hero character with empathy. Hence there is emotional involvement for hero's character from audiences. In Arya 2, hero would be sincerely chasing the girl to take her and give it to his friend. Hence, there in less involvement from audiences point of view. So, there will not be sympathy for hero when he loses girl and there will not be feeling of triumph (from audiences involvement angle) when hero finally gets the girl. Another major obstacle in the movie is the factor of confusion. The character of hero vacillates between the feelings of selfishness and sacrifice throughout the movie. The director cleared the confusion only towards the climax.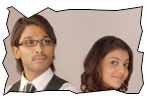 Other departments: Songs of Arya 2 are excellent to listen and I was a bit hesitant about director doing justice to the songs on the screen. Sukumar comes up with a fabulous job of canning all the songs with energy and verve. Background music is also good. Cinematography by Rajasekhar is of top class. Credit for lush visuals should also be given to EFX & Prime Focus (DI) and Pixelloid (VFX). Dialogues are well written. Editing by Marthand K Venkatesh is good. Production standards by Aditya Arts banner (Aditya Babu and Bhogavally Prasad) are of top-notch.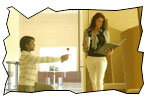 Analysis: First half is is not gripping due to lack of conflict point. Around 45 minutes of the movie in first half where Arya tries to make Geeta fall for him appears redundant. Second half is better than the first half. The last 15 minutes is clear as the director reveals the real character of Arya, thus relieving us of confusion. The plus points of the movie are creative scenes, Allu Arjun, songs (dances) and technical values. On the flipside, psychotic orientation and confusion in hero's characterization doesn't get audiences involved in the movie intently. The runtime of the movie is also high. On a whole, Arya 2 is a different film that can appeal to A centers and class crowds.
Arya 2 Links:
• Premiere
• Press meet
• Music launch
• Photo gallery
• Wallpapers
• Trailers
• Ringa Ringa song
• Abroad: USA | UK | Australia | Canada
Jeevi reviews of previous 5 films
• Kurradu
• Village lo Vinayakudu
• Ek Niranjan
• Jayeebhava
• Bendu Appa Rao
• Mahatma
• Ninnu Kalisaka
• Ganesh
• Eenadu
• Banam
• Sankham
• Josh
• Mallanna
• Anjaneyulu
• Snehituda
• Magadheera
• Kalavaramaye Madilo
• Gopi Gopika Godavari
• Oy!
• Evaraina Epudaina
• Current
• Raju Maharaju
• Boni
• Kavya's Diary
• Ride
• Aa Okkadu
• Diary
• Pista
• Prayanam
• Kick
• Veedokkade
• Mitrudu
• Circus Circus
• Adhineta
• Punnam Naagu
• Ananda Tandavam
• Billa
• Bheebatsam
• Manorama
• Aakasamantha
• Sontha Vooru
• Malli Malli
• Mesthri
• Naa girlfriend baga rich
• Drona
• 16 Days
• Satyameva Jayathe
• Siddham
• Nenu Devudni
• Konchem Istam Konchem Kastam
• Shh...
• Arundhati

More Reviews