Open letter to Balayya babu Fans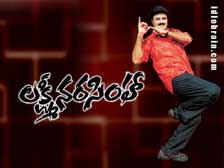 To Balayya & To All telugu people around world.
I am not responding to this whole episode as a Hardcore Balayya fan, but as a Human. We have been seeing whats happening for about a week. We saw HOW Media can create (when they want) issues out of nothing. I am not against the freedom to Media. But I am talking about Investigative Journalism these Media carries these days. Let the police and Detective do the Investigation and Media come up with FACTs not speculations. All that Media thinks about these days is how to write something stirring, striking, suspicious and provocative news Items. How will a common man know what to believe? I will not surprised to see a News like Lallo Prasad Yadav is interested in Nagma (No offence please), Because these Media thinks that the paper sales will be HIGH on that day. We saw BellamKonda suresh and Chowdary garu coming up with real facts today (Which I personally believe)
We all know how much Nandamuri Vamsam did to AP. Vaaari Runam manam Eppatikee TeerchuKolenidi Janma Janma laki. BalaKrishna has been an epitome of admirable, charitable, ethical behavior all his life. I do not remember reading a single scam incident all my life involving Balayya. How can we believe if some one says SUN didn't rise this morning? Because If SUN doesn't appear we NO longer call it a morning. Accusing Balayya of murder is disgracing the name of a Great personality history remembers or rather Andhraites remember. His calm during the proceedings and in all the pictures talks about his innocence and his intentions. If truth were to come out someday I do not know when, the media and the police should be ashamed of themselves for torturing such a Good Samaritan. I know the blood of Nandamuri is pure and is enough to get him out of this predicament unscathed.

I remember the days when his dad the greatest human being AP has ever produced, The Epitome of Kindness, talent and his deeprooted philosophy to serve the Telugu. "NTR valla Telugu Abhimaanam tirigi Chigurinchindi" "Cheyyi etti JAI kottu TelugoDaa annadaani ki sariKotha ardham Spurinchindi"
Lets not investigate what happend, Lets leave it to Police . lets pray God that truth will come out. Let us consider the following items
#) I am driving my car with in speed limit, as per rules suddenly an old man runs into my car and he is spot dead. IF you see it from Old man's perspective I committed a murder.
#2) I went to Hunt in Jungle and shot aiming at a LION but a deer came in between (It was not in my picture when I shot). Is it my mistake? Do I need to be charge sheeted for this.
..so on ...& so ....
I appeal to all Telugu people and as well Balayya fans all over world (which is Millions and Millions) to stay calm, patient. Do not come to any conclusions. All fans will be behind Balayya and we are ready to do anything for him. Media has become so desperate for news that they go to any extent, run behind his ambulance to get a glimpse of Balayya or take a picture, because everybody wants to show a pathetic pic of Balayya gaaru. C'mon give him a break. I think they will be left with no pleasure cause the "andhra Seema simham" will roar even in times of difficulty.
-Venu and Kishore
Bay AREA hard core Balayya Fans (california)

Other Open Letters
-> from Nandamuri (IBDB) to Bala Krishna
-> from NBK fans to Bala Krishna
-> from Anil to Telugu film heroes
-> from Surendra to Allu Arjun
-> from Vineeth to Allu Arjun
-> from Ramesh on Naani film
-> from MD to YSR
-> On Telugu heroines from Anil
-> From Swetha to Anoop
-> From Raja to Chiranjeevi
-> From Supriya to Nagarjuna
-> From Vijay N to Nagarjuna
-> From Ravi S Banda to Uday Kiran
-> From Ram Narayan to NTR
-> From Kishore to Shyam Prasad Reddy
-> From Malladi KS Pathy to VV Vinayak
-> From PC to Telugu film industry
-> From Archana to Sirivennela
-> From Giri to Chiranjeevi
-> From Suresh to Bala Krishna
-> From Vijay to Shankar
-> From Thodakottu to Hari Krishna
-> From Mahesh to Vamsy
-> From Raghava to Bala Krishna
-> From Rocky to Chiranjeevi
-> From Bhanu Prakash to Nagarjuna
-> From Srikanth to Chiranjeevi
-> From Vijay to the team of KMG
-> From Megapowerstar to Pawan Kalyan
-> From Saradhi to Telugu film industry
-> From Sneha to Telugu film writers and lyricists
-> From Coolphani to Uday Kiran
-> From Prabhakar on Telugu cinema
-> From Raj to director Vikraman
-> From Hardhik about SP Balu's liveshow at NJ
-> From Yathiraja to Chiranjeevi
-> From Mouna Laya to TV Channels
-> From Kiran to Chiranjeevi
-> From Srilekha to Mahesh Babu
-> From Kanak to Nagarjuna
-> From Ashok about Nijam
-> From Srinadh to Chiranjeevi
-> From Simha to Pawan Kalyan
-> From Venkat to Venky and Chiru
-> From Prathima & Sujatha to Nijam
-> From Shaik Abdul to Bala Krishna
-> From Sudheer to Pawan Kalyan
-> From NBK fan to Balayya
-> From Bobby to Teja
-> From Bhargavi Chowdary to Venky
-> From Ram to Teja
-> From Nikhila to RP Patnaik
-> From Vinu regarding Johnny
-> From Murai regarding Johnny
-> From Sreeni regarding Johnny
-> From Krishna regarding Johnny
-> From Raj regarding Johnny
-> From Balu regarding Johnny
-> From Sreedhar regarding Johnny
-> From Nagender on PK-DC Issue
-> From Ranga on PK-DC Issue
-> From Gowtam to Johnny distributors
-> From Srikanth to Guna Sekhar
-> Responses to openletter to Chiranjeevi from DPS
-> To Chiranjeevi from DPS
-> To Pawan Kalyan from LP Harsha
-> To RP Patnaik from Raj
-> To film Industry from Naresh (Jamaica)
-> From Vijay to Krishna Vamsi
-> From Sharjah NRIs to Teja
-> From Rani to Venkatesh
-> From Harish to Devi Sri Prasad
-> From JKV Sharma to Mani Sharma
-> From Malladi to Guna Sekhar
-> From Satish to Allu Arjun
-> From Jhansi to Chiranjeevi
-> From Ravindranath to Okkadu team
-> VJ to Okkadu team
-> From Hemanth to Jr. NTR
-> From Rajesh to Guna Sekhar
-> From Srinivas to Bala Krishna
-> From Shrinivas to K Vijaya Bhaskar
-> From VJ to Krishna Vamsi
-> From Kiran to Khaled
-> From Khaled to Phani
-> From Sankar to Nagarjuna
-> Chakri Response to Anil
-> Phani response to Anil
-> From a fan to Nagarjuna
-> From Anil to Indian
-> From Gowtam to Aswini Dutt
-> To MAA from Soma
-> To Venky from Shailaja
-> To Trivikram Srinivas from Raja
-> To Krishna Vamsi from Hasan
-> To Ravi Teja from Somy Ali
-> Do we know our mother?
-> To Mahesh Babu from Soma
-> To Mahesh Babu from Superstar Fan
-> To K Raghavendra Rao from Hasan
-> To Chiru fans from Prince
-> Think a while by SMD
-> An open letter to IB DB participants by Venkat
-> An open letter to IB DB participants by Kiran
-> An open letter on plight of Telugu movie lovers in Malaysia
-> An open letter regarding Video Piracy
-> From Anupama to Pawan Kalyan
-> From Prince to Nagarjuna fans
-> From Ravi to Sirivennela
-> to editor from Ramana Reddy
-> To Chiranjeevi from Buzz
-> To Teja from Kumar Kuppam
-> From Vikram Aditya to Gemini Kiran and Ramoji Rao
-> Plight of Telugu films by Murthy
-> from a Chiru fan from Bellari to idlebrain visitors
-> to Allu Arvind from Aditya
-> To Nagarjuna from Krishna
-> To Teja from a Telugu fan
-> To Chiranjeevi from a fan
-> From Raja to Teja
-> From Anupama Prasad to Indra Unit
-> From Prakash to idlebrain.com visitors
-> From Venu to Bala Krishna
-> From Rajesh Sonti to Late Rao Gopal Rao
-> From Venkat to Usha
-> From Srinivas to EVV Satya Narayana
-> From Balaji to Pawan Kalyan
-> From Naga Kalyan to Pawan Kalyan
-> From Pavan Karthik to Ram Gopal Varma
-> From Pradeep to Teja
-> From Hrudaya to Pawan Kalyan
-> From BKR to Chiranjeevi
-> From Amit Patel to Chiranjeevi
-> From Anupama Prasad to Chiranjeevi
-> Nagarjuna meets idlebrain openletter writer Raju
-> From Ajay Kumar Reddy to Chiranjeevi
-> From Chandrika to idlebrain community
-> From Raju to Nagarjuna
-> From Bharat to Chiranjeevi
-> From Srinivas Josyula to Chiranjeevi