Story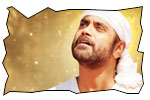 Shirdi Sai (Nagarjuna) appears in Shirdi at an early age and disappears. He goes to Himalayas and returns to Shirdi after a gap of 9 years. He chooses a dilapidated mosque as his abode. Amazed by his presence and miracles, the local people start calling his Sai and Baba. He keeps helping people around and spreading communal harmony by saying that there is only one God. Certain local people are suspicious of Sai Baba and they learn about his greatness over a period of time. The rest of the story is all about what Sai Baba did to make Shirdi the only pilgrimage for people of all religions and about he entering Samadhi.
Artists Performance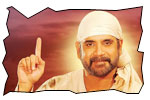 Nagarjuna epitomized Shirdi Sai Baba with his perfect portrayal of the sadguru. His pure eyes, calmness in face and authentic body language makes us all fall in love with his character. Nagarjuna is extraordinary in climax episode with white beard. Nagarjuna will get awards for his exceptional work. Srikanth played the role of a police who turned devotee. Kamalinee Mukherjee did the role of a Lord Krishna's devotee who becomes a devotee of baba. Sayaji Shinde did the role of an immature financier who dislikes Baba. Srihari did the role of a British officer. His characterization is very similar to that of Mohan Babu's character in Sardar Papa Rayudu. Sai Kumar is powerful with his character. The comedy written for Brahmanandam, Dharmavarapu and Ali is loud.
Technical department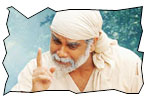 Story - screenplay - direction: The major part of the story is authentic. However, the writers have added certain characters and scenes to make it cinematic. One can't crib about screenplay when a bio-pic of such a popular sadguru is being made. The intention of K Raghavend Rao is highly appreciable. But in order to reach masses, he has chosen certain characters to be loud. The direction in the scenes involving miracles of Sai Baba are good.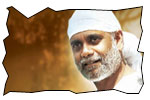 other departments: Music of the film is good. My favorite is 'Sri Sai Om Sai' song. How ever, the emotional depth we had in earlier Keeravani's devotional albums is not there in this album (may be it was intentional). Cinematography by S Gopal Reddy is very good. Paruchuri Brothers penned a few heart-touching as well as commercial dialogues. The dialogue featuring 'prakruti-vikruti-samskruti' is well written. A big applause should go to the art directors Bhaskar Raju and Srikanth for coming up with genuine sets and for choosing locations that suit early 1800's. Sarvan's editing is fine. Producer Mahesh Reddy should be applauded for producing a film on Shirdi Sai without looking at financial aspects.
Analysis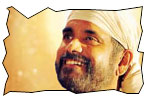 Analysis: Since it's a bio-pic, Shirdi Sai should not be viewed like a commercial film. Every one of us have the curiosity to know more about Sai Baba. We might have read some books. But none of these readings give us a complete picture on life and times of Sai Baba. The film Sai Baba attempts to tell the world about the making of an enlightened man called Sai Baba who is revered as a God today. Nagarjuna is the major highlight of the film and he convinces us all as Sai Baba. You may watch Shirdi Sai with an academic interest.
Shirdi Sai links
• Nag interview
• Music launch
• Photo gallery
• Wallpapers
• Videos
• US schedules
Jeevi reviews of previous films
• Srimannarayana
• Sudigaadu
• Julayi
• Onamalu
• Uu Kodathara Ulikki Padathara
• Eega
• All the best
• Mem Vayasuku Vacham
• Shakuni
• Oka Romantic Crime Katha
• Endukante Premanta
• Gabbar Singh
• Dhammu
• Racha
• Lovely
• Ee Rojullo
• Mr. Nookayya
• Ishq
• Poola Rangadu
• Love Failure
• SMS
• Snehitudu
• Bodyguard
• Businessman
• Rajanna
• Journey
• Panjaa
• Priyudu
• Solo
• Sri Ramarajyam
• Oh My Friend
• Mogudu
• Nuvvila...
• 7th Sense
• Pilla Zamindar



More Reviews