Story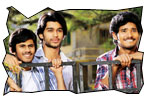 There are two neighboring neighborhood colonies - Sunshine valley B Phase and Sunshine valley Gold phase. B Phase is full of middle class and lower middle class families. Gold phase is for uber posh families. Seenu (Abhijeet) comes to B Phase along with his sisters to stay with his uncle and do studies. Nagraj (Sudhakar Komakula) is local guy who is pure at heart. Abhi (Kaushik) is a nerd who falls for a girl Paru (Shriya) from Gold Phase. The story of the film is about beautiful moments and relationships.
Artists Performance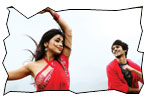 Abhijeet is pretty good with looks and excellent with acting. The diction and dialogue delivery is little tentative and can be improved if he works on it. Sudhakar Komakula has done an outstanding job and lived the character he is given. He is basically from Vizag and his portrayal of a local Telangana guy with fida heart is perfect. He stands out in the entire film. Kaushik is cute and impresses you with his lovable demeanor. Naveen is stylish and charming as the leader of posh gang. Vijay Devarakonda is good as a rich guy who traps girl from other neighborhood. But the one who steals the entire show with terrific performance is the little girl Kavya. A lot of credit should go to writing and characterization as well. Amala Akkineni is perfect. I wish she had more screen time. Anjala Zaveri maintains the same figure and oozes the same glamour even after a decade. She is nice. Shriya is good, but looks elder to Kaushik (may be the part of the characterization like Sekhar has done between Rahul-Sonia in Happy Days). Zara is glamorous and is good with performance. Shagun Gupta is pretty good. Rashmi Shastry is competent as sister of hero. Sriram did the role of an obese guy from rich community. Surekha Vani portrayed negative shades well. All other actors are new and they suited the roles well.
Technical department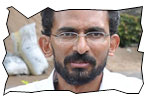 Story - screenplay - direction: This film has the basic conflict of rich-poor with a strong emphasis on human values and relationships. Sekhar Kammula's forte has always been meaningful relationships, beautiful moments, exploring small things and Telugu sensibilities. He has stuck with the basics which he has been good at and borrowed the vibrancy from Happy Days film. He keeps emotion intact throughout the film. Though most of the scenes in his films are sensible, there are certain scenes that look silly (for example Miss India episode, Flight episode, cutting amenities (current, water etc)). There is romance in the movie. Sentiment and entertainment are equally mixed in scenes and dialogues. Screenplay of the film is good. However, the length and inconsistency in placing certain scenes doesn't go well with narration. Audiences are getting used to 2 hour films now and the runtime of 2 hour 45 minutes might be a deterrent. The best scene in the film is the kid's words about her mother.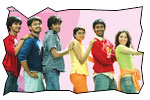 Comparison with Happy Days: The comparison with Happy Days is evident and Sekhar Kammula uses template and characterizations that are similar to Happy Days. The closest comparison is the Kaushik-Shriya pair with that of Rahul-Sonia in Happy Days. If the conflict point is between seniors and juniors in Happy Days, here it is rich and poor kids in LIB. Both these films are narrated using the central character (Varun Sandesh in Happy Days and Abhijeet in LIB). But the character of Amala and mother-kids sentiment hooks you over and differentiates this film from Happy Days.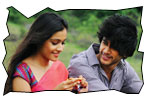 Other departments: The major highlight of the film are dialogues that go well with the scenes. Songs of the movie are very good. But the background music is not up to the mark and it didn't help in elevating scenes. Cinematography is good in parts, but lacks consistency. The colony set by Thota Tharani is superb and completely natural. Editing is fine, but the film should have been trimmed more. The visual effects in the film are poor in certain scenes. We expect better and more consistent technical values in Sekhar Kammula's movies.
Analysis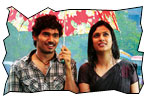 First half of the film is nice and it establishes the conflict points. The second half is also nice, but for a few dull moments. The climax part makes up for the dullness and gives you the satisfaction of watching good film when you come out of the theater. The plus points are Sekhar's trade mark beautiful moments, casting, dialogues, direction and a strong mother sentiment. On the flip side, a better background music and shorter runtime would have helped the film further. On a whole, Life is Beautiful is a good movie. Go and watch it!
Life is beautiful links
• Sekhar interview
• Amala interview
• LIB stars interview
• Music launch
• Photo gallery
• Wallpapers
• Videos
• US schedules
Jeevi reviews of previous films
• Shirdi Sai
• Srimannarayana
• Sudigaadu
• Julayi
• Onamalu
• Uu Kodathara Ulikki Padathara
• Eega
• All the best
• Mem Vayasuku Vacham
• Shakuni
• Oka Romantic Crime Katha
• Endukante Premanta
• Gabbar Singh
• Dhammu
• Racha
• Lovely
• Ee Rojullo
• Mr. Nookayya
• Ishq
• Poola Rangadu
• Love Failure
• SMS
• Snehitudu
• Bodyguard
• Businessman
• Rajanna
• Journey
• Panjaa
• Priyudu
• Solo
• Sri Ramarajyam
• Oh My Friend
• Mogudu
• Nuvvila...
• 7th Sense
• Pilla Zamindar



More Reviews