Story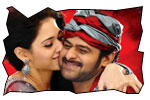 Rishi comes to Hyderabad in search of Mafia's deadly duo Stephen and Robert. Nobody knows how they look like. Rishi's mission is to identify them and eliminate them. He starts from the bottom of the mafia pyramid to get to the top. In the process he uses a beautiful girl (Tamanna) who dislikes her father's criminal activity and settles as a dance teacher in Bangkok. The rest of the story is about what prompted Rishi to search for Stephen and Robert and how he eliminates them.
Artists Performance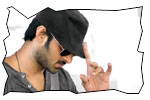 Prabhas: Prabhas has a kind of screen persona and a ravishing and manly chiseled body that he makes surrealistic and superlative action sequences completely believable. His dialogue delivery as a angry young man is a great asset. Lawrence has used these two unique features of Prabhas to maximum while working for Rebel film. Prabhas is completely awe-inspiring as Rebel. Prabhas also possess a rare quality of delivering comedy for an out-and-out action hero.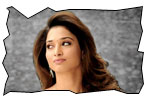 Others: Tamanna is beautiful as a dance teacher settled in Bangkok. Deeksha Seth is completely spontaneous in this role compared to her earlier films. Krishnam Raju dons the new get-up of white haired elder man who is dressed in white designer suits all the time. Mukesh Rushi plays an important role. Brahmanandam is used for the comedy in the first half. Kovai Sarala did the role of Tamanna colleague in Bangkok dance school. Pradeep Rawat plays one of the villains. Dr. Bharat Reddy does a vital negative role. There are many new faces who have acted in negative roles. Supreet did an important role of 'right-hand-man' to hero. Ali is entertaining in a cameo.
Technical department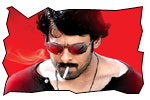 Story - screenplay - direction: It is a typical revenge story. Villains kill hero's father, hero searches for villains and kill them. Lawrence's strength has always been mass elements, sentiment and action sequences. He has also incorporated a handful of mass elements, a strong father sentiment and superbly choreographed action sequences. The writing of scenes and screenplay is cliched at times, but some of the scenes offer commercial payoff to the masses. Lawrence borrows look and orientation from his film Don.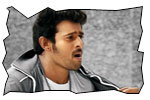 Other departments: Dialogues by Darling Swamy are nice, especially mass dialogues written to Prabhas in emotional action episodes. Lawrence's music is strictly okay. However, picturization of couple of songs is good. Cinematography by C Ram Prasad is suave. Action sequences composed by Ram Laxman are excellent. Production values of the film are rich.
Analysis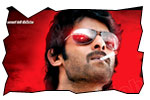 Rebel is an revenge-based action film. Prabhas is known as one of the best mass stars of Telugu cinema. Lawrence's movies are known to appeal to the raw senses of mass movie lovers. Rebel is no exception. Interval block is really good. Rebel has decent commercial elements and targeted at masses. Masses will like it.
Rebel links
• Music launch
• Photo gallery
• Wallpapers
• Videos

Jeevi reviews of previous films
• Avunu
• Life is Beautiful
• Shirdi Sai
• Srimannarayana
• Sudigaadu
• Julayi
• Onamalu
• Uu Kodathara Ulikki Padathara
• Eega
• All the best
• Mem Vayasuku Vacham
• Shakuni
• Oka Romantic Crime Katha
• Endukante Premanta
• Gabbar Singh
• Dhammu
• Racha
• Lovely
• Ee Rojullo
• Mr. Nookayya
• Ishq
• Poola Rangadu
• Love Failure
• SMS
• Snehitudu
• Bodyguard
• Businessman
• Rajanna
• Journey
• Panjaa
• Priyudu
• Solo
• Sri Ramarajyam
• Oh My Friend
• Mogudu
• Nuvvila...
• 7th Sense
• Pilla Zamindar



More Reviews