Open letter to Sekhar Kammula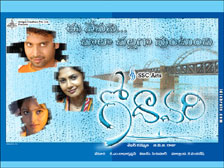 Dear Mr,Sekhargaru,
I am the mother of a 9 year old boy and a 6 year old girl who lives in U.S. We are constantly in search of a movie that can portray the teugu culture honestly and with out any compromises. Me and my husband are true believers of keeping our anient traditions ( sanatana Dharma) trough language, music, food clothes etc etc.
You have done such a wonderful job of blending the western values of work ethic, dignity of labor, honesty and eastern values of respecting the elders and children. Through your movies you have showed the world the value of staying in touch with our older generation and respecting them and passing the values to younger generation. The character of Mamma and Ammamma and the character Chinna showed all these above.
Further you tried to bring up the inherent beauty of our land through GODAVARI and the inherent beauty in our relationships in ANAND.
The Roopa and Seeta characters seemed so real and they both portrayed the inhererent frustration of many young women. They are just caught up in the wrong interpretation of our Sampradayalu.
Please continue to show your heroes to be strong and respectful of women and their feelings.
Please continue to stay with the language that you have used that is so pure and so honest.
I am so proud to be known as fellow telugu. Please keep up your good work. Please continue to give importance to good story telling .
With highest regards,
Vasantha Lakshmi

Other Open Letters
-> To Chiranjeevi fans from Vasu
-> To Sumanth from Nilanjana
-> To Telugu film industry from Padma Rohilla
-> To Dil Raju from Soujanya
-> To Telugu film industry from Rekha
-> To Siddharth from Prathna Tiwari
-> To Siddharth from Shridevi
-> To Telugu film industry from Vijay
-> To Genelia from Murali Krishna
-> Ram Anand on the ban of Da Vinci Code
-> Music director Sandeep Chowta about Karunya
-> Hema to Allu Arjun
-> Ratna to Telugu film industry
-> The emperors have no cloths... by Stalin
-> To Krishna Vamsi to Kakarla Kishan
-> To Telugu film industry from Vamsi
-> To Vineeth from Ranjeeth
-> To MM Keeravani from Mohan
-> To Dasari from Bhanu Prakash
-> To Ram Gopal Varma from Sudhindra
-> To Pawan Kalyan from a fan
-> To Nagarjuna from Sudhindra
-> To Chiranjeevi from Jhansi
-> To Chiranjeevi from Kishore
-> To Shreya Ghoshal from Meher
-> To Shankar from Ronzit S Simha
-> To Prabhudeva from Nirupama
-> On Telugu dubbing by Sridhar
-> to Chiranjeevi from Sanjay4us
-> to NTR from Jai
-> to Pawan Kalyan from Vinay
-> to Krishna Vamsi on Chakram film
-> by Ravi on Indian Cricket Team
-> to lyricist Chandrabose
-> from Sunil about filmfare awards
-> from Sabita about filmfare awards
-> from Pournami to MS Raju
-> from Deepti Raj to Devi Sri Prasad
-> from Sivaram to Telugu film industry
-> from Ravi to Ram Gopal Varma
-> from Rohit to Pawan Kalyan
-> from Saradhi to Krishna Vamsi
-> from Srikanth on Arjun piracy
-> from Raj to USA Distributors
-> from Srikanth on Remakes
-> from Ravi Kiran to Krishna
-> from Aparna to Chiranjeevi
-> from Balayya fans to political parties
-> from Abhilasha to Venky
-> from Ravi on dubbing artists
-> from Anil on Fans and stars
-> from Rain to Telugu film industry
-> from Venu and Kishore to Bala Krishna
-> from Nandamuri (IBDB) to Bala Krishna
-> from NBK fans to Bala Krishna
-> from Anil to Telugu film heroes
-> from Surendra to Allu Arjun
-> from Vineeth to Allu Arjun
-> from Ramesh on Naani film
-> from MD to YSR
-> On Telugu heroines from Anil
-> From Swetha to Anoop
-> From Raja to Chiranjeevi
-> From Supriya to Nagarjuna
-> From Vijay N to Nagarjuna
-> From Ravi S Banda to Uday Kiran
-> From Ram Narayan to NTR
-> From Kishore to Shyam Prasad Reddy
-> From Malladi KS Pathy to VV Vinayak
-> From PC to Telugu film industry
-> From Archana to Sirivennela
-> From Giri to Chiranjeevi
-> From Suresh to Bala Krishna
-> From Vijay to Shankar
-> From Thodakottu to Hari Krishna
-> From Mahesh to Vamsy
-> From Raghava to Bala Krishna
-> From Rocky to Chiranjeevi
-> From Bhanu Prakash to Nagarjuna
-> From Srikanth to Chiranjeevi
-> From Vijay to the team of KMG
-> From Megapowerstar to Pawan Kalyan
-> From Saradhi to Telugu film industry
-> From Sneha to Telugu film writers and lyricists
-> From Coolphani to Uday Kiran
-> From Prabhakar on Telugu cinema
-> From Raj to director Vikraman
-> From Hardhik about SP Balu's liveshow at NJ
-> From Yathiraja to Chiranjeevi
-> From Mouna Laya to TV Channels
-> From Kiran to Chiranjeevi
-> From Srilekha to Mahesh Babu
-> From Kanak to Nagarjuna
-> From Ashok about Nijam
-> From Srinadh to Chiranjeevi
-> From Simha to Pawan Kalyan
-> From Venkat to Venky and Chiru
-> From Prathima & Sujatha to Nijam
-> From Shaik Abdul to Bala Krishna
-> From Sudheer to Pawan Kalyan
-> From NBK fan to Balayya
-> From Bobby to Teja
-> From Bhargavi Chowdary to Venky
-> From Ram to Teja
-> From Nikhila to RP Patnaik
-> From Vinu regarding Johnny
-> From Murai regarding Johnny
-> From Sreeni regarding Johnny
-> From Krishna regarding Johnny
-> From Raj regarding Johnny
-> From Balu regarding Johnny
-> From Sreedhar regarding Johnny
-> From Nagender on PK-DC Issue
-> From Ranga on PK-DC Issue
-> From Gowtam to Johnny distributors
-> From Srikanth to Guna Sekhar
-> Responses to openletter to Chiranjeevi from DPS
-> To Chiranjeevi from DPS
-> To Pawan Kalyan from LP Harsha
-> To RP Patnaik from Raj
-> To film Industry from Naresh (Jamaica)
-> From Vijay to Krishna Vamsi
-> From Sharjah NRIs to Teja
-> From Rani to Venkatesh
-> From Harish to Devi Sri Prasad
-> From JKV Sharma to Mani Sharma
-> From Malladi to Guna Sekhar
-> From Satish to Allu Arjun
-> From Jhansi to Chiranjeevi
-> From Ravindranath to Okkadu team
-> VJ to Okkadu team
-> From Hemanth to Jr. NTR
-> From Rajesh to Guna Sekhar
-> From Srinivas to Bala Krishna
-> From Shrinivas to K Vijaya Bhaskar
-> From VJ to Krishna Vamsi
-> From Kiran to Khaled
-> From Khaled to Phani
-> From Sankar to Nagarjuna
-> Chakri Response to Anil
-> Phani response to Anil
-> From a fan to Nagarjuna
-> From Anil to Indian
-> From Gowtam to Aswini Dutt
-> To MAA from Soma
-> To Venky from Shailaja
-> To Trivikram Srinivas from Raja
-> To Krishna Vamsi from Hasan
-> To Ravi Teja from Somy Ali
-> Do we know our mother?
-> To Mahesh Babu from Soma
-> To Mahesh Babu from Superstar Fan
-> To K Raghavendra Rao from Hasan
-> To Chiru fans from Prince
-> Think a while by SMD
-> An open letter to IB DB participants by Venkat
-> An open letter to IB DB participants by Kiran
-> An open letter on plight of Telugu movie lovers in Malaysia
-> An open letter regarding Video Piracy
-> From Anupama to Pawan Kalyan
-> From Prince to Nagarjuna fans
-> From Ravi to Sirivennela
-> to editor from Ramana Reddy
-> To Chiranjeevi from Buzz
-> To Teja from Kumar Kuppam
-> From Vikram Aditya to Gemini Kiran and Ramoji Rao
-> Plight of Telugu films by Murthy
-> from a Chiru fan from Bellari to idlebrain visitors
-> to Allu Arvind from Aditya
-> To Nagarjuna from Krishna
-> To Teja from a Telugu fan
-> To Chiranjeevi from a fan
-> From Raja to Teja
-> From Anupama Prasad to Indra Unit
-> From Prakash to idlebrain.com visitors
-> From Venu to Bala Krishna
-> From Rajesh Sonti to Late Rao Gopal Rao
-> From Venkat to Usha
-> From Srinivas to EVV Satya Narayana
-> From Balaji to Pawan Kalyan
-> From Naga Kalyan to Pawan Kalyan
-> From Pavan Karthik to Ram Gopal Varma
-> From Pradeep to Teja
-> From Hrudaya to Pawan Kalyan
-> From BKR to Chiranjeevi
-> From Amit Patel to Chiranjeevi
-> From Anupama Prasad to Chiranjeevi
-> Nagarjuna meets idlebrain openletter writer Raju
-> From Ajay Kumar Reddy to Chiranjeevi
-> From Chandrika to idlebrain community
-> From Raju to Nagarjuna
-> From Bharat to Chiranjeevi
-> From Srinivas Josyula to Chiranjeevi