Story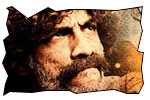 There is a village called Dandupalyam near Bangalore. A gang (Makrand Deshpande, Pooja Gandhi and others) from that village comes to Bangalore in the guise of daily labor. They scout for houses where they can do robbery and murders. They find out the convenient time to rob the house. And kill the residents by slitting their throat after/before raping them. There is sincere cop (Ravi Shankar) trailing the gang. The rest of the story is all about these gang members are brought to book.
Artists Performance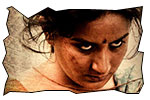 Actors: Best part of the film is casting and characterizations. The director has extracted authentic work from them. Except for Makrand Deshpande, Pooja Gandhi, Priyanka Kothari and Ravi Shankar most of the actors are new and raw. Makrand Deshpandey is perfect as the leader of the pack. Pooja Gandhi has done an unglamorous role and she is pretty good. Ravi Shankar suits the role well. Priyanka Kothari did a small role..
Technical department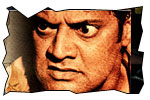 Story - screenplay - direction: The entire film is based on a real story and incidents that occurred. Hence it is bound to have a docu-feature film look. In order to add familiar elements, the director has created a heroine character and story around her. The director has stuck to the core of showing what really happened instead of deviating from the main story point. He has elaborately shown the modus-operandi. The scenes in the film are stark and raw. You might get a feel of watching Tamil director Bala films for the blandness this film has projected. It appeals to the animal instincts of the viewers. Director Srinivasa Raju has done well in getting the raw emotions right, but should have toned down the violence by showing some scenes in a symbolic/metaphoric way.
All technicians complemented story.
Analysis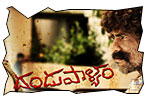 There are two ways of doing this film. One is to take the Dandupalyam gang as the backdrop and do a fictional story and the other one is to do a bio-pic of Dandupalyam gang. This is a kind of biopic where 80% of the story is real. I am naturally inclined at watching films of biopic nature. Some people might call it watching TV crime stories on a big screen. But if you have stomach to experience some raw stuff, watch this film. Others can stay away!
Dandupalyam links
• Music launch
• Photo gallery
• Posters
• Videos



Jeevi reviews of previous films
• Vishwaroopam
• SVSC
• Naayak
• Yamudiki Mogudu
• Midhunam
• Yeto Vellipoyindi Manasu
• Krishnam Vande Jagadgurum
• Routine Love Story
• Dhamarukam
• Tupaki
• Denikaina Ready
• Cameraman Gangatho Rambabu
• Rebel
• Avunu
• Life is Beautiful
• Shirdi Sai
• Srimannarayana
• Sudigaadu
• Julayi
• Onamalu
• Uu Kodathara Ulikki Padathara
• Eega
• All the best
• Mem Vayasuku Vacham
• Shakuni
• Oka Romantic Crime Katha
• Endukante Premanta
• Gabbar Singh
• Dhammu
• Racha
• Lovely
• Ee Rojullo
• Mr. Nookayya
• Ishq
• Poola Rangadu
• Love Failure
• SMS
• Snehitudu
• Bodyguard
• Businessman
• Rajanna
• Journey
• Panjaa
• Priyudu
• Solo
• Sri Ramarajyam
• Oh My Friend
• Mogudu
• Nuvvila...
• 7th Sense
• Pilla Zamindar



More Reviews