9 September, 2009
My Movie - Josh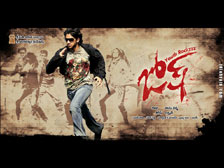 First of all I am not an expert critic to dissect a movie left, right and center to judge if it is a good movie or bad. Am just an average movie viewer with a liking towards Telugu movies ESP Big stars and their son's. To cut long story short, wanted to share my thought's about Mega hyped venture of this year "JOSH".
To me this has been the best star son debut so far, not following run of the mill stuff hitting 100's of goons, running behind the trees with the heroine , shouting loud dialogues challenging the villain.As Nag Sir said in one of the interview's Chaitu's character grows gradually from frame to frame, that is how the director also built his character .The only minus point of the movie is definitely Bad Bad boy Song, it was not the perfect launching song for a Star Son, had it been Title song Josh it would be been more Apt. No Star would have dared to debut their son's with a message oriented movie Kudo's to Nag Sir and Raju Sir for coming up with a movie like JOSH. Chaitu's Strongest points in the movie are Emotional scenes definitely he excelled in all the emotional scenes and he acted on par with Stalwart like Prakash Raj which is not easy for a first timer.Chaitu is perfect in Comedy and action episodes as well.
Lot of websites and reviewers wrote that there is no thread between Hero and the Villain, as per the story it is not a one-on-one battle between Hero and the Villain, here Hero is fighting against the system and not a person hence there is less confrontation between the two, which is correct.JD Chakravarthy did perform well in the negative role, he was a perfect choice for this role, so was Bramhi, had his role been extended a bit that would have been even more fun. Flash back episode is good justifies the purpose of the hero, even pre-climax and climax scenes are good,super cinematography, good production values, background score, over all it is Raju Sir's movie, go watch it…
On the whole JOSH is a super debut by a Star son it is definitely a message oriented movie, go watch it.
Nathan
nathba at gmail dot com
More My Movie experiences:
Magadheera by Ashok
Magadheera by Wannabe Director
Magadheera by Shanti
Magadheera by Anitha
Magadheera by SS
Oy by Prathna
99 by Bala Thirumalasetty
Veedokkade by Srinivas
Delhi 6 by Vamsi
KIKK by Sweta
Luck by Chance by Srini
KIKK by Lalitha Spoorthi
Arundhati by Naveen
Arundhati by Srini
Arundhati by Bharat
Sasirekha Parinayam by Santhi Venkat
Sasirekha Parinayam by Vamshi Muthapu
Sasirekha Parinayam by Niharika Reddy
Nachavule by Vamsi Krishna
Neninthe by movie lover
Avakai Biryani by Vamsi Krishna
Kotha Bangaru Lokam by Vamsi Krishna
Kotha Bangaru Lokam by S
Ashta Chemma by Deepthi
Ashta Chemma by Lalitha Spoorthi
Sarkar Raj by Pradeep
Jalsa by Lalitha Spoorthi
Gamyam by Sridhar
Gamyam by Sreekanth D
Gamyam by Sanjay
Halla Bol by Purnesh
Taare Zameen Par by Ashok Varma
Taare Zameen Par by Raja Simha
Happy Days by Krishna Sastry
Chirutha by Phani Kumar
Chak De India by Ravi
Yamadonga by Lalitha
Chak De India by Shyam
AMAV by Darsakudu
5 in March by Sashidhar
Okkadunnadu by Anand
Black Friday by Ratnakar
Desamuduru by Krishna Prasad
Guru by It's opinion
Dhoom 2 by Lalitha Spoorthi
Dhoom 2 by ASK
Don - Syam
Boss - Anand
Boss - Hrithik
Stalin - Bala
Bommarillu - Nandini
Bommarillu - Darsakudu
Bommarillu - Vasu
Bommarillu - Harsha Prakash
Bommarillu - Lalitha Spoorthi
LRMB - Shravan
Bommarillu - Anirudh
LRMB - Srinivas
LRMB - Darsakudu
LRMB - S Sridhar
Bommarillu - Shridevi
Bommarillu - Vasudev
Bommarillu - Roopa
Sriram - Godavari
Sarath - Bangaram
Bala - Pokiri
Srinadh - Allari Pidugu
Sudheer Allari Pidugu
Anu - Athadu
Shyam Krishna - Iqbal
Purnesh - Grahanam
Sudhindra - Super
Vijay - Aparichitudu
Madhav - Aparichitudu
Hazaraon Kwaishein Aisi
Swades
Shyam - Black
Sai - Anand
Rohit - Anand & Veer Zaara
Jaya Prakash - 7GBC
Raj - Anand
Purnesh - Anand
Purnesh - The Village
Sriram - Gudumba Shankar
Purnesh - Gharshana
Purnesh - Lakshya
Purnesh - Yuva
Leenesh - Yuva
Kis - Lakshmi Narasimha
Indian Pride - Tagore
Raj - Boys
Phani - Gangotri
Phani - Khadgam
Vikram - CKR
BKR - Indra (Singapore)
Ram - Indra (Dubai)
Ranjeet - Idiot
Rahul - Indra
King Koduri - Indra
Srilakshmi Katragadda - Mitr: My Friend