Story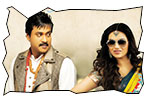 Buchibabu (Sunil) is an NRI from USA where he owns a boutique. Buchibabu is on a short trip to India to find out the right girl and marry her. He goes to Rajahmundry and falls in love with the girl Anjali (Isha Chawla). The parents agree for the alliance. But Anjali has a steady boyfriend and she wants Buchibabu to reject the alliance. A dejected Buchibabu wants to return to USA unmarried. But, he is forced to attend a close friend's wedding in Kerala where he meets Anjali at wedding ceremony. The rest of the story is all about how this pair unites against all odds.
Artists Performance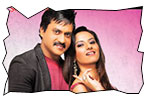 Sunil has done a posh hero character for the first time in his career. He did pretty well. But there is no consistency in his characterization. He has worked really hard and it shows in dances and fights. Isha Chawla is just okay. She looks better in non-traditional dresses in the movie. Sunitha's dubbing is good. Ali manages to evoke few laughs as a friend of hero. The guy who did Nair character is fine, but his styling looks odd. The guy who played negative role is normal. The director has selected the right guy in climax fight – both sunil and fighter match pack to pack. Director Devi Prasad did a guest role of marriage registrar and he is nice. Ahuti Prasad's sugar character is well conceived. Ambati Srinivas's (Vaddu Saroja fame) belly hiding technique worked out well. Ravi Babu's funny character is effective. Kadambari Kiran is good as innocent and loyal servant of Ahuti Prasad.
Technical department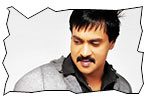 Story - screenplay - direction: Mr. Pelli Koduku is an official remake of 'Tanu Weds Manu'. There are two under-current reasons why TWM worked apart from good making. The characterizations of hero and heroine! Hero is subdued and heroine is wild. Both characterizations suit the personal images of actors (Madhavan and Kangana Ranaut). Kangana Ranaut's debut film Gangster features her as an alcoholic. The second reason for TWM to work is to have culturally different backdrops for hero and heroine. Both of them are from different states. These two prime working factors were not taken into consideration while making Mr. Pelli Koduku. Instead, the director had worked on comedy and sympathy aspect of Sunil's character. The humor orientation and forceful comedy scenes (especially the ring catching episode in second half) has disturbed the flow of narration. The sympathy factor would have worked out if the director had maintained consistency in Sunil's characterization. However, the director has succeeded in having a few comedy episodes work really well (inuparekudu episode, Ambati Srinivas Belly episode, sunil airport episode with colored woman, sunil railway station comedy chase by Ravi Babu). Director has incorporated all the elements in order to please all kinds of audiences.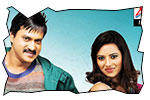 Other departments: A couple of songs scored by SA Raj Kumar are good. Background music is loud at times. Sunil dances in title song, O Meri siri siri and Osi Nee Nee voni songs are very good. Cinematography by Sameer Reddy is good and entire film looks rich due to good cinematography, nice art direction and commendable production values. Dialogues by Devi Prasad are good in parts. Art direction by Ravi Kumar is good and I liked the way a broken bridge is lightened up in a night scene. Editing by Nandamuri Hari is okay. The production house Mega Supergood Films made this movie without any compromises on production.
Analysis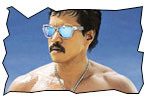 The first half of the film is okay and second half should have been better. If you look at comedy episodes, they are good. But they didn't gel well with the genre of the film. Plus points of the film are Sunil and comedy episodes. A better handling of emotional scenes and sticking to the original story would have made this film a better one. We need to wait and see how audiences (especially masses and family crowds) receive it.