Story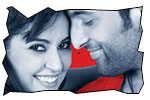 Abhi (Vikram), Chai (Karthik) and Sid (Bharat Kishore) are friends since childhood. Abhi is a stable guy. Chai is after money. Sid loves to go after girls. These three guys go for a bachelor party in Thailand as one of them is getting married. They attend a music festival one night and witness a car accident. They find a satchel containing one million dollars. After a bit of hesitation, they claim that money and stash away in a couple of locations. Things go wrong and they are chased in Bangkok. The rest of the story is all about how they manage to come out of the mess they got into.
Artists Performance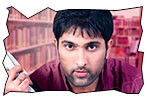 Vikram who has done a modest role in Manasara has got a big role in this movie. He justifies his character with good work. His acting is nice and he has got good voice. The bearded look suited him. However, he needs to improve on dances and body language. Bharat Kishore and Karthik are okay. Disha Pandey looks good but need to improve on expressions. Nikita Narayan has got a small role and she did well. Phani Eggone gives different perspective to Telugu don with his posh-English. Srinivasa Reddy provides relief with regular Telugu comedy in this otherwise English influenced film.
Technical department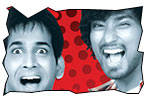 Story - screenplay - direction: Story of the film is about a don chasing 3 guys who are on a holiday in Thailand. There is a backstory of love for one character and love thread to another character. Director who has chosen a potential plot got it wrong in weaving an interesting screenplay. Movie is good in parts, but the most crucial scenes are not executed properly. Director who started it off in an interesting way loses grip on narration by the middle of the movie. He introduces a gentleman villain in this movie. The don villain refers to his victims as Mr., treats them with respect and talks in corporate English.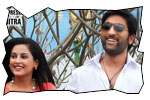 Other departments: Music by Vivek Sagar and Sanjay has a couple of cool songs (Prapanchame and One Day lo). Cinematography by S Muralimohan Reddy is good and he has captured good locations in Bangkok and Pattaya. The director has shot most of the film in Pattaya (music festival, chases and songs) and passed it off as Bangkok. Dialogues by Shankar are witty and they should have been more effective if the situation/scene elevates them. Dialogues are contemporary and one can notice a lot of colloquial English. Production values by producer Anne Ravi are commendable.
Analysis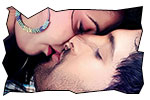 Race is a youth thriller with another angle thrown in. Shot mostly in Thailand, this film has style quotient. However, the emotions and narration should have been better. The taking of film is amateurish and there is no compactness in direction.