Story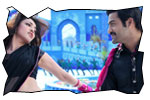 Rama Rao a.k.a Baadshah (NTR) is son of a mafia man (Mukesh Rishi) who works for a big South-East-Asia's mafia don Sadhu Bhai (Kelly Dorji). Rama Rao goes to Milan on a mission of wooing Janaki (Kajal Agarwal) who is in her own trip of goodness. Janaki is daughter of a senior cop (Nasser) and her wedding is fixed with another cop. The rest of the story is all about why Rama Rao has become Baadshah and what happened between Rama Rao and Janaki.
Artists Performance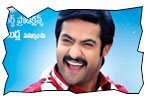 NTR: NTR has changed his looks and tried a different character. His hairstyle and projection looks more like that of don Dawood Ibrahim. He has got a role that has purpose, action orientation, family bonding and comedy. He is very stylish in action sequences and his comedy timing in second half is very good. He has danced with renewed vigor in all songs. There is a 'Justice Chowdary' scene in the second half and NTR resembles his grandfather very well. You will see him imitating NTR in some entertaining item songs.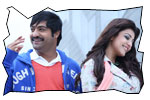 Others: Mahesh Babu has given voice-over for the main characters of the movie. Kajal Agarwal is very good as the female lead who ambition in life is to convert good-for-nothing people into achievers. Siddharth did a guest role. Navdeep did another important character. The man who clicked the most in the film among comedians is Brahmanandam. Brahmanandam is excellent as the man who thinks that he is in dream phase (inception film). Nasser has been slowly transforming from a character actor into a comedian. His work in this film turns him into a total comedian and his own dubbing for the character is good. Nasser is the second best comedian after Brahmanandam. MS Narayana portrays the character of a film director 'Revenge Nageswara Rao' who is known for violence (targeted directly at Ram Gopal Varma) and whose tweets are infamous. Vennela Kishore provides entertainment as side kick of hero. There are many other actors and all of them are properly cast.
Technical department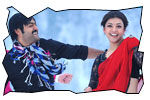 Story - screenplay - direction: Story of the film looks little familiar. Seenu Vaitla has used his strength of comedy/entertainment again in this movie. First half has the comedy of Kajal Agarwal, Vennela Kishore and MS Narayana. Second half has the comedy of Brahmanandam and Nassar. NTR character is the one that is responsible for comedy threads to be initiated in the entire film. Brahmanandam has performed 'kotha bangaru lokam' screenplay and reality show screenplay in Ready and Dookudu respectively. The writing team of Baadshah has come up with another humorous screenplay concept (they call it 'psycho splitism' - done with China piece developed for inception concept) that mixed the both concepts above and still looks fresh. The sangeeth dance episode by ladies is entertaining in second half. You get to see legend NTR's item songs Puttintollu Tarimesaru, Gudiwadakellaanu, Nee Illu Bangaram Kaanu and Gu ggu ggu gudesundi performed by Sudha, Pragati, Surekha Vani and Satya Kishnan respectively.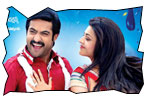 Other departments: Cinematography by KV Guhan is an asset to the film. The songs scored by Thaman are good though there are ample references to his own tunes from Dookudu. I liked the background music used for Brahmanandam's character. Comedy dialogues penned by Sreenu Vaitla are good. There are many direct references to film celebrities. RGV and his tweets are targeted. NTR acted with a squint eye referring to Dil Raju directly in a scene. There are repeated dialogues of Brahmanandam referring NTR as his 'soulmate'. There is one dialogue about directors performing everything like heroes in trailers and making videos (Rajamouli and Boyapati Seenu?). Action sequences are well choreographed. Editing by MR Varma is good. Producer Bandla Ganesh has produced the film with high production values.
Analysis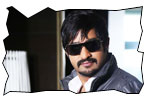 First half of the film is okay. Second half is entertaining the moment Brahmanandam's character is introduced. The entire 'psycho splitism' episode featuring Brahmanandam is the lifeline of the movie. Plus points of the film are NTR and the entertainment in the second half. On the flip side, the effective picturization of the cause which turns Rama Rao into Baadshah would have made this film emotionally gripping. On a whole, Baadshah is a film that serves you with Seenu Vytla kind of entertainment using NTR and Brahmanandam in an effective way. NTR has got a film with good box office potential after a long gap. It's up to the star power of NTR and brand value of Seenu Vytla to take it further.