Story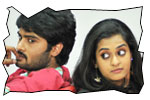 A group of four (Sudheer, Nanditha, Praveen and Saptagiri) go to a remote farmthouse to commit a mass suicide. In the process, Sudheer falls in love with Nanditha who secretly admires him. Sudheer's friend encourages him to be physically intimate with her. The rest of the story is all about what happens when Sudheer tries to touch Nandini. The rest of the story is all about how they manage to get-out of that haunted farmhouse in one piece.
Artists Performance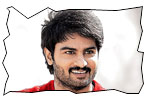 Actors: It's a mature role of Sudheer in this film and he does his job convincingly. He looks different with spectacles. It's a different film for Sudheer who made his debut with a romantic comedy SMS. Nandita has got big eyes and her eyes are effectively used in second half to thrill the audiences. She did well. Praveen generates good comedy with his dialogue delivery and comic timing. Saptagiri who has entertained with Nellore accent in a cameo of Kandireega gets a full length role and he entertains again. Screenplay provided by Maruthi is good in second half.
Technical departments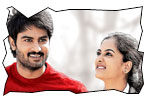 Story - screenplay - direction: The entire story of this film is built on a single premise. What happens when hero touches heroine? The debutant director has opened this conflict point during interval and used effectively in the second half. The thrill factor is good. However, the reasons for Sudheer attempting to suicide don't look convincing. There is no connect in the first half of the film. The film gets interesting only in the interval..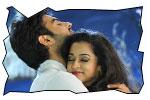 Other departments: Music by JB is apt. A few old songs have been used in the background music. The most hilarious one is 'golimaar' song bit used on Saptagiri. Cinematography by the director Prabhakar Reddy is nice. Dialogues by Maruthi are good though you find a trace of double entendre in selected dialogues. Editing is alright. Majority of the film is shot in a farmhouse.
Analysis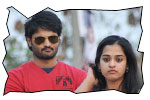 There is not much happening in the first half. The interval episode reveals the conflict point of the film and entire second half plays on it. Though it's a thriller, there is entertainment laced in it. Plus points of the film are thrilling elements, cast and screenplay. On the flip side, a better cause in the first half would have made the audiences glued to the screen right from the beginning. Made on a meagre budget of under 2 crores, Prema Katha Chithram (from the team of low-budget super hits Ee Rojullo & Bus Stop) is going to be a winner at box office for it's thrilling/entertaining moments in second half.