Story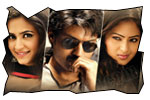 Arjun (Kalyanram Nandamuri) has a mission in his life now. That is to protect his father from evil forces Byreddy (Rao Ramesh) and an assassin (Sampath Raj). He falls in love with Anjali (Kriti Kharbanda) who saves his father. His father wants Arjun to marry Riya (Nikesha Patel) - daughter of his friend. The rest of the story is all about Arjun realising his roots and settling with the right girl.
Artists Performance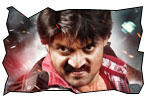 Actors: Kalyan Ram Nandamuri is very good in action sequences and with tonsured head. He is good in emotional scenes too. Kriti Kharbanda looks homely and did well. Nikesha Patel is hot and fitted the role. Rao Ramesh has tried Srikakulam dialect. He is good with acting and okay with dialect. Sampath Raj's get-up is excellent and he is very good. Karthik is seen as father of hero and he is alright. Raghu Karumanchi is okay as Rao Ramesh's sidekick.
Technical departments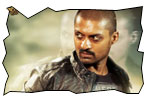 Story - screenplay - direction: Story looks routine, but has a novel point. A few twists in the film are interesting. A vital thread of the film seems to be inspired by a Hollywood film 'Wanted'. Debutant director Suneel Reddy is good with action episodes, should have structured the subject in such a way that it has universal appeal. Screenplay of the film is interesting, but there is bit of confusion between the present episodes and flashback episodes. One has to remember that hero with tonsured head are the present episodes and with normal hair are the flashback episodes.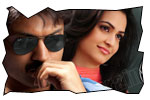 Other departments: The first thing to be talked about for Om 3D film is 3D department. The quality of 3D in this film is excellent. The 3D is applied well in this film for present episodes of Kalyanram. The bridge episode and the quarry episodes are the best in this film. The next best thing to talk about the film is seamless integration of graphics into 3D action episodes. Background music by Sai Karthik makes an impact. Cinematography by Ajay Vincent is good. Songs in the film are just ok, but the pub song in second half has good scope to use 3D edge. Action sequences are stylish and well conceived. Editing is okay. Producer Kalyan Ram Nandamuri should be wholeheartedly applauded for putting his blood and soul into the project and do 3D film with perfect technology/quality when a lot of big producers might not even consider making on in 3D.
Analysis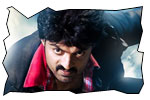 Om 3D is a simple revenge story narrated with lot of twists in back-and-forth screenplay. I wish that emotional content would have had more depth. The plus points of the film are efficient use of 3D technology and screenplay twists. On the flipside, an all-round orientation in the script would have done a lot of good to the film. On a whole, one should pat the back of Kalyan Ram for making Om 3D film with uncompromising passion and first-class 3D technology.