Story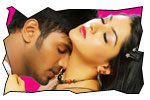 Govind (Manchu Manoj) is an aimless youngster who goes with the wind and inevitably finds a woman to fall in love with at each of his destinations. He falls in love with a Brahmin girl first and then moves on to another place where he falls in love with a Muslim girl and then moves on again. Then he has a foreigner working in a software company falling for him. The rest of the story is all about what happens when he thinks that the next girl - a Christian he falls in love with is his soulmate!!
Artists Performance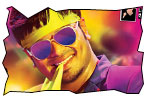 Actors: It's a tailor-made character for Manoj Manchu. He brings in his own mischief and fun into the character and plays it spontaneously. He is pretty good at making voices and some of the dialogues he uttered in Mohan Babu's style are hilarious. Posani Krishna Murali comes second in terms of entertainment. All four actress (Simran Kaur Mundi, Sakshi Choudhary, Anupriya Goenka and Rachel) are appropriately cast. Ali plays the role of a doctor. Narsing Yadav and Ragu Babu are good in brief roles. Director Pavan Wadeyar did the role of foreign girl's fiancee.
Technical departments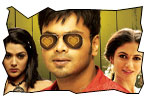 Story - screenplay - direction: Story of the film is about how a fickle-minded lovers gets it right. Director Pavan Wadeyar who has also directed it's Kannada original Govindayanamaha made sure that narration goes on smoothly though there are certain logical issues. However, he tied every loose end during climax of the movie. Pavan did well with the entertainment part and the climax twist. The narration format is good with four stories coming in spaced flashbacks during the conversion between Manoj and Posani.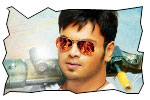 Other departments: Dialogues by Sreedhar Seepana are very entertaining with nice rhyme. Songs scored by Achu are good (especially Devatha and Pyar Mein). The animation done for the opening titles is cool. Some of the action episodes composed are realistic. Cinematography by Srikanth Naroz is decent.


Analysis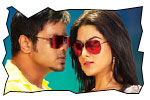 First half of the film is fun. Second half's pace goes a little slow, but picks up during climax where all loose ends are tied together. Plus points of the film are Manoj Manchu's performance, dialogues and entertainment. On the other hand an universal orientation in the treatment would have been good. On a whole, Potugadu film has entertainment value.