Story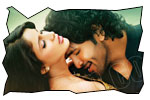 Venkateswara Rao (Vishnu Manchu) is a carefree youngster who wants to procure a job in TV media by exposing a scandal. He falls in love with a doctor called Alekhya (Lavanya Tripathi). A villain gang is tracing both Venkateswara Rao and Alekhya for different purposes. The rest of the story is all about consequences when Venkateswara Rao realises what connects them to the baddies.
Artists Performance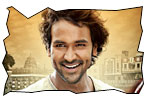 Actors: Vishnu Manchu performed well as a lover who will do anything for his love. His dances are pretty good in the first song. Lavanya Tripathi suited the role well and she is beautiful. Brahmanandam played a funny role of Veera Brahmam. Vennela Kishore is entertaining as Picheswara Rao though his role is limited. Kota Srinivasa Rao did a big role as a family patriarch. Bollywood actor Pankaj Tripathi is good as the villain. Rao Ramesh, Master Bharat, Raghubabu, Ali and Hema are alright.
Technical departments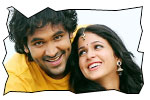 Story - screenplay - direction: Veeru Potla created a story that has both action and comedy elements. The backdrop is of action orientation with a backstory connected to each of the main characters (hero, villain, heroine and comedian Vennela Kishore). You can also find a bit of similarity in orientation compared to Dhee film. Direction by Veeru Potla is alright, but screenplay must have been tight. There is scope for good comedy in the second half where Vishnu enters the big house in a disguise.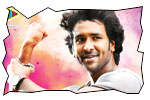 Other departments: Music by Mani Sharma is ok. I personally liked the melody song Alekhya. Cinematography by Sarvesh Murari is neat. Stunts are well-choreographed. Dialogues by Veeru Potla are OK. Editing should have been smoother.



Analysis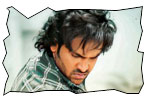 First half of the film deals with action and romance episodes. Second half has entertainment and family orientation. Doosukeltha is a film that follows commercial format of entertainment movies to a T. Plus points are Vishnu and entertainment in the second half. We have to wait and see if Doosukeltha follows the success path or Dhee/DenikainaReady or not!