Story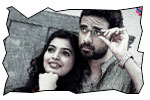 Jebin (Ashok Selvan) is an aspiring novelist. His father (Nassar) dies an untimely death leaving Jebin with nothing. His girl friend Arthi (Sanchita Shetty) supports him in difficult times. Thats when his family lawyer lets out a secret about a villa that is registered on Jebin's name in Vizag by his father. Jebin goes to Vizag to sell it off. He finds a lot of paintings done by his father in that villa. Incidentally, these paintings serve as Nostradamus predictions for him. Jebin gets tensed and he wants to sell the villa off quickly. The rest of the story is all about the predictions that are etched out in different forms of art.
Artists Performance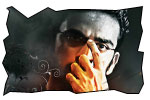 Actors: This film has got limited starcast. Ashok Selvan is rightly cast in the role of an aspiring writer. Sanchita Padukone is nice. Nassar has done a key role. Most of the actors are from Tamil and they did their part well.
Technical departments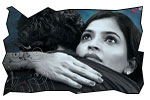 Story - screenplay - direction: This is not a horror film, but a thriller. There are no forced attempts to horrify audiences. This film is more like a thriller that has some scientific logic. The director Deepan has stuck to the script and executed the film accordingly by letting the plot unfold gradually and systematically. Screenplay in the second half gets more interesting in the second half and you can see director's touch in the climax of the film. The director let the climax be abstract and classy. This film also discusses about positive energies and negative energies.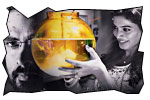 Other departments: Music by Santosh Narayan supports the movie. The Dolby Atmos sound format also helps the sound. Neat camerawork by Deepak Kumar Padhy complement the genre of the film. Editing by Leo John Paul is smooth. Art direction by Maayan Ela is excellent. The interiors and vintage look of the villa is very well done. Producer CV Kumar who has produced Pizza seems to have the knack of selecting the right script and producing it without deviating from it.

Analysis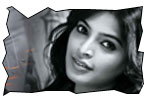 Villa (Pizza 2) is a thriller that doesn't try to horrify you with forced effects. It uses the subject of Nostradamus kind of predictions encrypted in a form of art. This film has limited starcast and limited locations. And it's a film of 102 minutes duration (1 hour and 42 minutes). The makers have used Pizza brand to promote this film. But it has nothing common with Pizza film except for the genre. Pizza is more commercial and more thrilling. Villa (Pizza 2) is recommended for movie lovers who have a taste for different cinema.