Story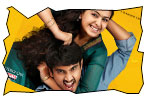 Suri (Raj Tarun) and Uma Devi (Avika Gor/Anandi) are bava maradallu in a small village. Suri's mother is a poor widow. Uma Devi's parents are rich. Both of the them stay in a starkly different neighboring houses. Suri and Uma Devi have a nice friendship since they are kids and they never realise love angle in it. Suri is a man of giving and Uma Devi is confused at times. The rest of the story is all about how they realise that they are made for eachother and how they overcome to the rich-poor barrier!
Artists Performance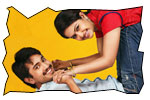 Main leads: Raj Tarun is not your typical Telugu film hero. But suited the role to a T. Despite of being from Vizag, he mastered Godari dialogue and delivered authentically. He is the most impressive debutant of the year. Though he has a feeble personality, he has shown intensity in the only action sequence in the film. There is likability and purity in his screen presence which will take him to places. Avika Gor (Balika Vadhu/Chinnari Pellikoothuru) is a selling point to this film which has no known faces. Her name rings bell with the family crowds. She did really well as an actress and is extremely confident. But one can't expect her to come out with typical Telugu village girl authentic expressions.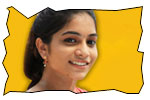 Others: Punarnavi Bhupalam steals the show as a young and effervescent girl who falls for the hero. She is cute and perform her part with love of enthusiasm. Ravi Varma (Ruthu Raagaalu fame) is seen in insignificant characters in movies so far. He is extremely good as father of heroine in a slightly negative role. This film will give the Telugu film industry a good character artist who is suitable for father roles. Anita has graduated from sister/vadina roles to mother role in this movie. She is excellent and reminds us of Suhasini at times. Peela Gangadhar is superb as the friend of hero. His expressions in the scene where hero spoils the marriage alliance of heroine is hilarious. Hanuma Alluri is good. Kireeti Damaraju who got recognition as a funny practical lover in Second Hand film gets another interesting role in this movie.
Technical departments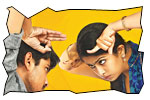 Story - screenplay - direction: Story of the film is simple. Bavamaradallu realising that they are made for eachother, that is. One may find a bit of similarity to Nuvve Kavali in the terms of storyline and treatment. Virinchi Varma makes a nice debut as director by narrating the movie with no boring moments. He has sprinkled classy village humor at regular intervals. It is the treatment and direction that made this simple story interesting. The right casting and cute moments added up to the effectiveness of the movie. This movie is so sweet that words like 'lapak lapak' which would have been classified as adult terms in other movies sounded normal in this movie. The director has justified the title of the film with narrative by narrating the film with back (childhood) and forth (current) episodes. Screenplay of the film is decent. Emotions in the movie are handled well and I expected more depth of emotion in the climax of the film.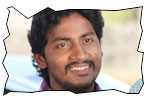 Other departments: All three songs in the film are melodious and of good taste. Background music by Sunny MR is very nice. Cinematography by Vishwa DB is excellent. Dialogues written by the director Virinchi Varma are entertaining. Art direction by S Ravinder is completely natural. Editing by Marthand K Venkatesh is smooth. It's nice to see two big studios patronizing and promoting a nice movie made by an independent producer Ram Mohan. Ram Mohan has proven credentials by producing decent films like Ashta Chemma and Golkonda High School.
Analysis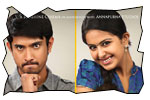 Analysis: It's been a long time since we saw a commercially acceptable small budgeted pure/sweet love story that is packaged well and presented it to the movie lovers with proper release strategy. Uyyala Jampala reminds me most of recent successes of small budgeted films from Yashraj Films (Band Baja Barat etc). Films that are done with precision and offer pleasant entertainment to the audiences. Plus points of the film are freshness, casting, performances, entertainment, direction and sensibility. Uyyala Jampala is a sweet love story and a family entertainer. You may watch it.