Story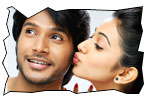 Sundeep (Sundeep Kishan) is an youngster who shows responsibility for the society. His father (Nagineedu) is very strict and he has a policy of disowning his family members if their count of mistakes touch 100. Sundeep has already committed 99 mistakes. His brother Brahmaji's (Brahmaji) wedding is going to take place in Tirupathi. Sundeep misses his train Venkatadri Express due to an unavoidable issue. The rest of the story is all about whether Sundeep commits his 100th mistake or not!
Artists Performance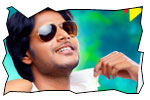 Actors: Sundeep Kishan excels as a solo commercial hero with right amount of performance. He has danced well in the intro song of the film. Rakul Preet Singh is cute and does her part well. Nagineedu is okay as a strict father. Saptagiri gives a nice performance as a victim who loses his bag to Sundeep. His dialect and comedy timing is impeccable. Thagubothu Ramesh did what he is best at - a thagubothu character. He entertains. Brahmaji shows a lot of innocence in his expressions while doing bakra or shy roles. He is perfect fit for the character in this film. Jaya Prakash Reddy, Pruthvi, MS Narayana and Narsing Yadav are good.
Technical departments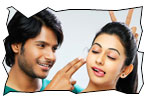 Story - screenplay - direction: Story of the film has a typical conflict point of strict father and a defiant son. What makes this movie different is a nicely written screenplay. Debutant director Merlapaka Gandhi has made sure that all the characters are rounded and all important characters get a nice finishing. He has narrated most of the story in a flashback format. He has used entertainment as tool for narrating most of the film by keeping the sentiment and emotions for the starting and finishing of the film. Direction by Gandhi is promising. I liked the way end-credits are shown with scenes of the movie (all Telugu movies go with making videos for end-credits at present). Though most of the comedy scenes worked, the animal cooking dialogues are not funny.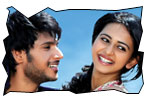 Other departments: Cinematography by Chota K Naidu is apt and helps the mood of the movie. Dialogues by the director Merlapaka Gandhi are mostly good. Background music by Ramana Gogula is nice. Another interesting aspect of the movie is that there are only two songs in the film. They didn't have more songs as it's a road film and doesn't require more songs. The duet in the film is aesthetically shot. Editing is fine.

Analysis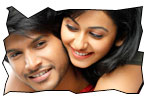 Debutant director Merlapaka Gandhi comes up with a movie that has right gradients (entertainment and family emotions) in the right mix. He has got decent screenplay/story writing skills. You might feel that movie is over once Sundeep reaches the marriage venue in Tirupati. But the movie picks up after a brief lull to give a perfect 'happy ending'. On a whole, Venkatadri Express is a decent film with nice entertainment. You may watch it!!