Story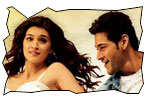 Gautam (Mahesh Babu) is a rockstar. He is alone and his parents are killed when he was a kid. He wants to take revenge on the killers of his parents. But, he has a psychological problem. The rest of the story is all about how he overcomes the psychological problem, how he finds out who his parents' killers are and how he gets to know more about his parents..
Artists Performance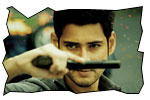 Mahesh Babu: My respect for Mahesh Babu has increased multifold after watching this movie. His decision to accept a thriller, that's too with psychological issues is a daring one. This film and his character in this movie will remain as one of his best accomplishments in his career. There is lot of underplaying in his characterization and it's multi-layered. He is simply superb. On the commercial front, his work in interval episode and the shadow step he has done in 'You Are My Love' are of top-notch. The final conversation with the main villain and his dialogue to the kid at graveyard is excellent.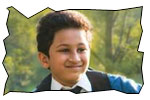 Others: Mahesh Babu's son Gowtam made his debut as childhood Mahesh. He is another superstar in making. Ease in acting and lovable looks! Kriti Sanon is pretty good and suited the height of Mahesh Babu. Kelly Dorji, Pradeep Rawat and Nassar played important roles. Posani Krishna Murali's role is the only character in this film where the director tried providing regular entertainment. Naveen Polisetty did a vital role. Sophie Choudry has done the item song in this movie..
Technical departments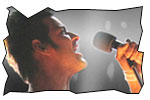 Story - screenplay - direction: The story of the film looks very simple. But the screenplay is highly complex. There are various layers like revenge, a psychological disorder, eagerness to know about roots and corporate greed. There are a few amazing screenplay tricks in the movie. Director Sukumar added 20% more commercial appeal to what needed for a psychological thriller, but stayed with the theme of the film most of the times. The length of the film should have been taken care of and the screenplay should have been crisp and racy. There are certain issues with the film - heroine interaction in Goa episodes appear repetitive and there is no scope for songs in this kind of thriller. Sukumar has followed Hollywood style and orientation by narrating the film in a classy way. We do expect the death of villain as the final frame of a typical Telugu movie. But there is a lot to the story after the villain's death. I loved the way he connected the titles episode of the film to the climax and how parents faces are revealed. There is lot of detailing in the film and some people might need a second viewing to understand the nuances and innuendoes in the movie.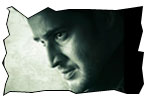 Other departments: Cinematography by Ratnavelu is the best. Songs scored by Devi Sri Prasad are not as exciting, but the background music is terrific. Dialogues are very good. There are few entertaining ones like 'stars ki ac leka poyina parledu. kaani fan lekunda vundaleru'. Locations are wonderful. This film is extensively shot in picturesque locations of Hyderabad, Goa, Thailand, London and Belfast. Action sequences by Peter Hein are well-conceived though you can see inspirations for a couple of sequences (1st action episode and car blast in tunnel (Italian Job - black & white)). Editing should have been better. The runtime should be crisp. The producers of Dookudu should be appreciated for their guts in selecting this genre and spending such a huge budget on this subject.
Analysis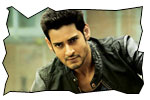 First things first. 1 Nenokkadine is not an universal film like Dookudu. It belongs to psychological thriller genre. Thriller and psychological are two rare genres that are least attempted in Telugu film industry. It's also a multi-layered movie. Plus points of film are Mahesh Babu, screenplay, cinematography, production values and technical values. On the flip side, the sluggish narration and excessive runtime hampers the tempo. When three big names - Mahesh Babu, Sukumar and 14 Reels are involved in making such a high-budgeted film, there are bound to be a lot of expectations. 1 Nenokkadine is not a commercial potboiler. Film lovers who have exposure to Hollywood films and world cinema will appreciate this movie. 1 Nenokkadine is a film that makes Mahesh, Sukumar, producers and entire unit proud. We need to wait and see how a common movie lover who is used to formulaic films lap it up.