Story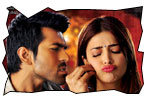 Satya (Allu Arjun) loves Deepthi (Kajal Agarwal). A local gangster wants her and kills both of them in the process. Satya goes into coma and is treated by a doctor (Jayasudha). As Satya's body is burnt partly, the doctor performs a surgery and replaces his body with a new look (Ram Charan). Satya with new look and identity finds it easy to take the revenge on the people who is responsible for the death of his lover. Just about when he finishes act of vengeance, he comes to know about a bigger purpose in his life. The rest of the story is all about how he achieved the goal.
Artists Performance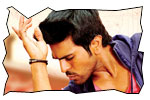 Actors: Ram Charan is excellent in a role that carries emotions of two souls. His dialogue delivery, screen presence and dances are superb. Allu Arjun is very good in a pivotal role. Shruti Hassan has a bubbly character and did well. Amy Jackson has a role in the first half. Kajal Agarwal did a small yet important role. Sai Kumar is superb as the main villain. His looks, solid body language and captivating voice helped to elevate the villain role. Kota Srinivasa Rao though has a limited role provides entertainment with Nellore dialect. He is so good that when says 'yow, podisemundu choosukovakharla' while dying people were laughing amidst climax. Jayasudha gets a vital role in this film and she is adorable and brings balance to the film with her work. Shashank is very good and it's nice to see him different characters. The characterization of Brahmanandam's role should have been entertaining. LB Sriram gets a good role of a suppressed elderman and he perfectly essays it.
Technical departments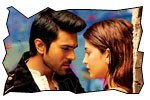 Story - screenplay - direction: The story provided by Vamsi paidipalli and Vakkantham Vamsi is intriguing it helps the screenplay. It's a revenge story with an unusual angle. Director Vamsi Paidipally has been the director who has good grip on action orientation (Munna) and family emotions (Brindavanam). He has used these two strengths with a commercial screenplay to deliver Yevadu. Jayasudha's thread in this film is a big plus for family crowds. The emotions of all basti episodes will attract masses. I really liked the way director gave credit to his team with end title card with 'a film by Vamsi paidipalli and team'.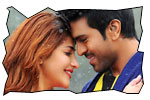 Other departments: Songs by Devi Sri Prasad are good. Background music is very good. The background music scored for Basti episodes has helped in getting emotions across very well. Cinematography by Ram Prasad is a plus. Dialogues by Abburi Ravi are alright. Editing is fine. Action episodes composed by Peter Hein and Selvam cater well to the masses. Dil Raju's decision to release Yevadu for pongal seems be working well as this film has all the ingredients that are required for a commercial hit.
Analysis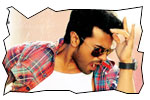 Movie starts off in an interesting mode. First half is alright. Second half has pretty good emotional elements with the Jayasudha (family emotions) and Sai Kumar (mass emotions). The plus points of film are Ram Charan's performance, commercial screenplay that has an inherent factor that arouses curiosity and director's ability to handle mass and family emotions. On the flip side, the first half of the film has no conflict point as hero continues to kill the targets with zero opposition and there is lot of violence in the movie. On a whole, Yevadu is a film that has all ingredients to work at Box Office this Sankranthi!.