Story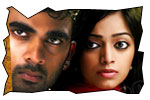 Fresh out of college, Venu is recruited by a detective agency. Venu's passion is to become a detective as he has got good observation and analytical skills coupled with patience. His job is to do surveillance and shadowing on his subjects and give a detailed report on them. He meets Madhu (Janani Iyer) in an odd situation and she becomes his next subject. He starts falling in love with her. He realises that all his subjects are getting killed in mysterious circumstances. The rest of the story is all about how he changes the mystery and protects his love in the process.
Artists Performance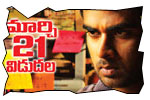 Actors: Ashok Selvan who had a unidimensional character in Pizza 2: The Villa, has given fabulous performance. The way he emotes in scenes which involve the conflict of being a lover and being a secret investigator is perfectly done. Big-eyed Janani Iyer suited the role well. Kaali provides ample humor as cook-friend of hero. Jayaprakash, Jayakumar and Pradeep Iyer are aptly cast.
Technical departments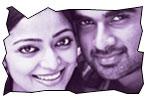 Story - screenplay - direction: It's a screenplay based scripts that revolves around 'whodunit' concept. There is a nice conflict of profession (job) vs passion (love) for hero character. These two aspects whodunit investigative approach intertwined with girlfriend/job conflict makes the film interesting. Since it's an investigative film, a lot of research is done and detailing is taken care of. Director P Ramesh does a nice job both as a director and screenplay writer. He reveals the identity of killer just after interval. But there is a lot more to it and director solves the puzzle systematically as the climax approaches.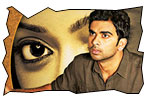 Other departments: Cinematography by Dinesh Krishnan is good. Background music by Nivas K Prasanna helps in establishing thrills and emotions at right moments. Writing dialogues for dubbing films is a difficult task and the dialogue writer does a decent job. Editing is fine. New banner Shreyas Media done good job in dubbing and promoting the film in association with other banners. However, they should have taken care of showing Telugu newspaper clippings in place of Tamil newspaper clippings in most of scenes.
Analysis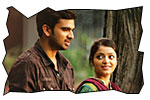 Movies starts off in an interesting way. The romance-establishment part of it didn't go well. However, the murder mysteries keep you engaged. The second half is interesting as the puzzle gets unfolded. Plus points of the films are suspense elements, author-backed roles and fully-baked script. I have also liked graphic-style title cards design. On the flip side, the way protagonist behave in crime scenes (without taking precautions as he could become the suspect as he leaves trail) is amateurish. On a whole, you can throw caution (Bhadram) to the wind and may watch Bhadram safely (Bhadramga)!