Story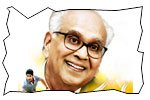 Radha (Naga Chaitanya) and Krishna (Samantha) are a married couple with a kid Bittu in early 1980's. They die in an accident. Bittu (Nagarjuna) grows up and happens to see reincarnation of his father and his mother as youngsters. The rest of the story is all about how Bittu tries to united these two youngsters. And there is another twist in the tale for which you must watch the movie on the big screen!
Artists Performance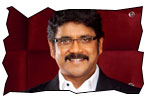 ANR plays a pivotal role and he is superb. This film belongs to Nagarjuna. He is extremely good as a billionaire who longs for his parents. Nagarjuna has positivity around him and it shows on the screen. The strength of Naga Chaitanya has always been acting natural. He is natural and has done complete justice to his roles. Samantha is excellent in two roles she has portrayed. It's a rare opportunity for any actress to get two roles of substance in one film. Shriya has done two roles - one of them is deglamorized. She is good. Lavanya Tripathi has done a cameo and she is very good. MS Narayana, Ali, Posani and Brahmanandam did entertaining cameos. Saptagiri gets another good role as hero's friend in this movie. Akhil Akkineni is introduced towards end of the movie in a key scene. There are cameos by Amitabh Bachchan and Amala Akkineni as well.
Technical departments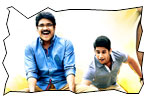 Story - screenplay - direction: The story of the film is unique and different. Director Vikram K Kumar has not only came up with a nice story, but has written a screenplay that is simple, yet interesting. The way he connected the rebirth aspect to characters at regular intervals is very good. He has also connected few scenes and patterns from the past to the current era very interestingly. The detailing is excellent. Vikram made sure that the content takes the prime importance and he has also made sure that there is entertainment and bonhomie throughout the film. The orientation is positive and there is no unpleasantness though few of the scenes involve death. The way three characters are named as Nageshwar, Nagarjuna and Chaitanya is hilarious.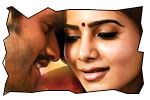 Other departments: Anoop Rubens comes up with nice music and excellent rerecording. Cinematography by PS Vinod is rich and colorful. Dialogues penned by Harshavardhan deserves applause. The way 'i love you' is converted into 'adi ila ivvu' is hilarious. Editing by Praveen Pudi is smooth. Art direction by Rajeevan is very good. Thanks to Akkineni family who has dared to make a content-driven film like Manam. The production values are as rich.

Analysis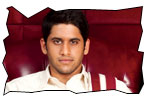 The script of Manam works even if 3 generations of a family doesn't act in it. The rare opportunity of having a family of successful adult actors among three generations alive at one point of time made, the script of Manam work with double impact. When business is driving content in contemporary Telugu films, Nagarjuna has dared to make a content oriented film that will definitely drive the business for it. I have seen such a pleasant-looking Nagarjuna on screen after Manmadhudu in this movie. Though the story is new, Manam is not an experiment. It's an entertainer with romantic comedy and a bit of heart-touching emotion. From a regular moviegoer point of view, I would love to have more gripping pre-climax scenes. I strongly recommend Manam film to everybody. Go and watch it. It's an entertainer!!!.