Story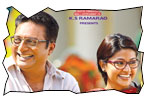 Kalidasu (Prakash Raj) is an archeologist and a huge lover of food. He doesn't just eat, he savors it (like the one in cadbury ad). He is in his mid 40's and a bachelor by choice. Gowri (Sneha) is a film/dubbing artist. Naveen (Tajus) is Kalidasu's nephew who comes to his place to spend some time. Meghana (Samyuktha Hornad) stays as paying guest in the same place where Gowri is staying. It all starts with a wrong call given by Gowri to Kalidasu. What follows is the comedy of errors.
Artists Performance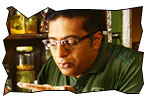 Prakash Raj: Prakash Raj is at his best as a foodie and a man who is going to midlife crisis. There are five scenes in the movie where you can see the best of Prakash Raj - ecstasy while having eatables in pelli choopula scene, frustration while talking to a woman stranger, shyness while preparing to meet his love of life, agony while leaving the tribal man and delirium during the pre climax car scene. And the expression he gives while saying 'naake villian aa?'!.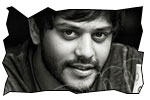 Others: We see actress Sneha after a long gap and she plays her age as a spinster. She showed lot of agony in her expression as she tend to be depressed most of the time. Debutant Tejus is satisfactory. New actress Samyuktha Hornad fits the bill. Brahmaji gets a different and vital role as a cook. He is very good. MS Narayana is partly good. Urvashi and Aishwarya play important roles. The man who did the role of tribal man is very convincing..
Technical departments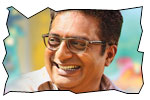 Story - screenplay - direction: This film is an official remake of Malayalam blockbuster Salt n' Pepper which was released in July 2011. This film is remade in 3 other South Indian languages and released after 3 years. A vital screenplay technique used in this has already been used in a few films that were released in the gap of 3 years. Prakash Raj's direction is partly good. If few scenes he succeeded and in a few other scenes he didn't get the emotion work. The story is not a regular one and it has niche areas (food as the main topic and psychological angle of inferiority complex and self consciousness). Prakash Raj has always been a producer/director with elite taste. He handled all the scenes involving him and Sneha well, but didn't get it right in making the love story of youngsters work. That's the reason why most part of the second half looks slow till Prakash Raj tries to get in touch with Sneha again. The beauty parlour backdrop for heroine (friends circle and stay) is not impressive. However, the backdrop for Prakash Raj (MSN, Brahmaji and a wonderful house) is very good.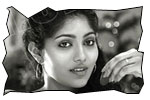 Other departments: Ilayaraja has given outstanding songs and nice background score. If you are an Ilayaraja fan, you will have wonderful time during the songs in this movie. The way 'Ee Janmame Ruchi' song is picturized is excellent. This song sets the right tone to the movie. Cinematography by Preetha is nice. Dialogues are commendable. The art direction is good. Producer Prakah Raj / KS Rama Rao should be commended for trying out for non-routine story.

Analysis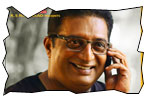 I have not seen the original film Salt n' Pepper. What worked for me in the film are Prakash Raj's outstanding performance and Ilayaraja's mellifluous music. This film is a romantic comedy with the backdrop of food. And you might feel hungry while watching this film as so much of variety of food is shown in the film. First half of the film is nice, but second half should have been well handled. Ulavacharu Biryani is a speciality film. If you like concept/niche films like these, it is worth giving a try for Prakash Raj and Ilayaraja.