Story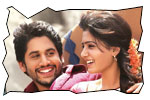 Surya is an abandoned kid whose parents were killed. He grows up in Auto Nagar and works for a good hearted mechanic who owns a shed. He is fascinated about car technology. He has an ideology and looks at the core of the problems unlike those who look at surface. He goes to jail after killing a goon and released after few years. He finds that Auto Nagar is plagued with rogue politicians, mafia men, bad police and inefficient governance. Rest of the story is all about how he tried to correct the system in how own way.
Artists Performance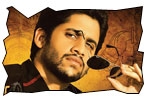 Actors: Naga Chaitanya's intensity and dialogue delivery capability (except for the 'mayor' dialogue in pre-climax) has increased multifold with this movie. He is excellent in action episodes. Samantha has a limited role and she has brought romance/glamor to the movie. Nandu is pretty good as a side kick of hero. Naveen Neni is entertaining as a friend of hero. Madhu (Chakravakam fame) gets a complete makeover and impresses as the main villain with limited screen space. Sai Kumar has done a very good role, which is different from the kind of roles he does. He essays the multidimensional role (good family member, caste biased and timid to superiors) perfectly. Jaya Prakash Reddy is entertaining in most of the parts. Ajay is pretty good. Master Bharath has a good comedy role as the one who imitates Raghuvaran of Shiva film. Sammeta Gandhi is perfect for the role of babai. Brahmanandam's comedy doesn't work the way we expect.
Technical departments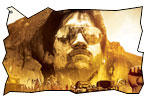 Story - screenplay - direction: The basic story is about how an youngster tried to correct the system around him. What differentiates this story from other similar stories is that the ideology and thinking pattern of the hero. He looks at the problem at core level and try to solve it with sound reasoning. Deva Katta who has proved himself as a filmmaker of substance with Prasthanam has written the script with a solid dialogues. The way he established hero character and made him convince the union members during pre-interval episode is excellent. However he complicated it by having too many important characters (positive, negative and grey ones). Since there is an establishment, travel and ending for each character, the length of the movie has increased. Hero resorting to the kidnap of a character in the second half is against the principles on which hero's characterization is based on is not convincing. Deva Katta has handled the situational comedy (eating idly in front of Samantha's house, Samantha talking about her kids etc) well, but didn't get the timing right with mainstream comedy involving Brahmanandam/VenuMadhav etc. The screenplay should have been better in the second half.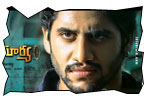 Other departments: Dialogues by Deva Katta are the highlight of the film. His dialogues about system and values are highly thought provoking. He has also written nice one-liners like 'Rape ki romance ki theda teleeni janamayya' and satirical dialogues like 'Krishnna jilla kadhaa. Flexibility ekkuva'. Songs scored by Anup Rubens are okay, a couple of songs are not well placed. Background music is nice. Cinematography by Srikanth Naroj is good. Art direction by Ravinder Reddy is authentic. Editing by Gowtam Raju is not convincing in the second half. Action episodes are good, but there are too many in the second half. There is a big casting and most of the scenes in the film involve many junior artists. Production values by Max India banner Production are good.
Analysis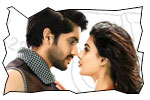 First half of the film is nice and with good elevation of protagonist character in pre-interval scenes. Second half of the film should have been better with better screenplay. This film too needs trimming in terms of comedy episodes and songs just like Deva Katta's earlier movie Prasthanam. Auto Nagar Surya has good premise and good intention. But should have been edited better. Plus points of the film are dialogues, ideology and performances. On the flip side, we expect an interesting second half. We have to wait and see how masses embrace Auto Nagar Surya.