4 August 2010
My Movie – Maryada Ramanna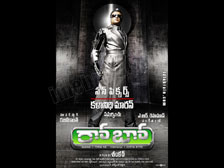 Maryada Ramanna is Sensational director SS Rajamouli's day out. He took a break from his regular adrenaline action flicks and had a tried a different genre this time with Comedian Sunil as hero. And As usual, the best of his team has supported him in this new venture…
Let's check out whether he succeeded in his 'hatke se' attempt!!
Story (is actually revealed by director himself just before therelease):
The main plot is based on Rayalaseema, its hospitality and factions. Hero's father and villain's brother kill each other (in flashback). Villain is in the village and on the look-out for hero to return so that he could kill him. Hero is unaware about the flashback and whales away his time in town. One day, hero comes to village and stays in villain's home. Villain initially doesn't know that he is the same guy whom he was looking for. Villain is great at hospitality so, he decides that he would honor hero as long as he stays in his house and hunt him down as soon as he steps out. The rest of the story is about what happens when hero comes to know about it.
Actors:
Sunil firstly shaped his physique very well to suit this role and this role of Ramu which is just tailor made for his histrionics. He has done complete justice and neither underplayed nor over acted. Moreover he rocked with superb dance sequences. Audience will feel that there could be no better hero than him to play his role.
Saloni is in super ease playing the role of the Aparna. Very few in the tinsel town would get the second chance and this damsel is that one lucky lady who utilized it completely. She is the beauty combined with performance.
Brahmaji once again got an important role of saloni's 'baava' .He played the crucial role very well.
Other Crucial role is RaviTeja's voice over for Sunil's bicycle. His voice spilled many smiles in theatre and is the energy booster in the second half.
Aparna's father and two brothers played by Nageneedu (new comer) and Supreeth (Katraaju in chatrapathi) and other new comer did complete justice to the roles…
Story writer Kaanchi did a brief role. There are few other rather little known faces who did their part well.
Rajamouli is the Master!!
No doubt he is the supremo in his art. We all know that his comfy level is elevating the heroism. His strength is the intensity he shows in the action sequences. But again Maryada Ramanna offers no scope to his style. But he this time tells this sweet tale more lovably.
He utilizes the Train episode to build the attraction between lead pair and easily moves the first half in joyous manner. All the situations in the second half are in such a way they evoke some violence but end up humorously. All in all, he proved his mettle once again and made his mastery unquestionable irrespective of genre he has chosen.
Songs and Background score:
Keeravani always seems to be in lighter vein while giving tunes to Rajamouli. But this time he competed with the director. Each and every song is a plus to the film.
'Udyogam udipoyindi' is peppy number shot with nice ideas (Like car crashes in back ground etc). 'Ammai kitiki pakkana koorchundi' is very situational and delight to watch. 'Raaye Raaye Raaye Saloni' is something to watch for Sunil's dance moves. While 'Telugammai' song is tale twister, this song comes at the right moment and drives the movie towards the climax. And the bit Songs he has given to the movie are very fetching and are bringing Keeravani enormous accolades.
Other Technical Departments:
Kaanchi provided the story which has sufficient ingredients to satisfy the family audience.
Ravinder's Art direction should be appreciated especially for the House set which is seen all through the second half.
C Ram Prasad's cinematography, Rama Rajamouli's styling…and the Visual effects etc lifted the movie in a desired manner made this movie more a technician's film.
Movie flow & Minor drawbacks:
The first half is made in so entertaining way with beautiful songs…Editing in this half is simply perfect that time just passes by taking us to the interval bang. Interval Bang or Pre Interval is not as attractive as Rajamouli's films.
The initial 30 minutes in the second half is little bit stuck in the same house with not much happenings. If this screen time would have molded into some mind game or is filled with more of funny scenes…Movie would have even better.
Nevertheless Keeravani's back ground score and then the Other 3 songs compensate for it and Climax is again engaging. Climax is simple and sweet one.
Final Verdict:
There is a saying 'Karra viragaledu…kaani Paamu sachindi"...In a similar way…Rajamouli does not make any attempt to show violence but yet again he continues his success streak.
Rajamouli's Patrons should never miss this movie. It's overall a clean and technical effort from "Vedam" Producers shobu Yarlagadda garu.
It will have a decent run and its commercial outcome depends on big releases coming in few weeks.
Kumar
kumarchakravarthy at gmail dot com
More My Movie experiences:
Inception by Kumar
Bheemili by Nani's sister
Raavan by Lalitha Spoorthi
Vedam by Praveen
Vedam by Ratnakar
Vedam by Laya
Vedam by Naveen Soma
Vedam by Pavan
Vedam by Deepak
Vedam by Manohar
Vedam by Sridhar A
Vedam by Sarath Chandra
Vedam by Murthy
Vedam by Kumar
Vedam by Santosh
Vedam by Sreekanth D
Prasthanam by Ravi
Prasthanam by Suresh
Prasthanam by Amarnath
Prasthanam by Krishna Chaitanya
Prasthanam by Che
Prasthanam by Purnesh
Prasthanam by Kumar
YMC by Kumar
YMC by Mallik
YMC by Satya
YMC by Anurag Reddy
YMC by Ramskott
YMC by Dellcom
YMC by Ashok
YMC by Ramya
YMC by Sudheer
YMC by Laya
YMC by Survi
YMC by Rajeev
YMC by Pavan
YMC by Rohit
Inkosaari by Avanthi
Inkosaari by Sneha
YMC by Praveen
YMC by Rajani
YMC by Sujith
Inkosaari by Ganesh
Leader by Sreekanth D
Maya Bazar by Gopal
Mahatma by Kishore
Baanam by Stanley
Josh by Nathan
Magadheera by Ashok
Magadheera by Wannabe Director
Magadheera by Shanti
Magadheera by Anitha
Magadheera by SS
Oy by Prathna
99 by Bala Thirumalasetty
Veedokkade by Srinivas
Delhi 6 by Vamsi
KIKK by Sweta
Luck by Chance by Srini
KIKK by Lalitha Spoorthi
Arundhati by Naveen
Arundhati by Srini
Arundhati by Bharat
Sasirekha Parinayam by Santhi Venkat
Sasirekha Parinayam by Vamshi Muthapu
Sasirekha Parinayam by Niharika Reddy
Nachavule by Vamsi Krishna
Neninthe by movie lover
Avakai Biryani by Vamsi Krishna
Kotha Bangaru Lokam by Vamsi Krishna
Kotha Bangaru Lokam by S
Ashta Chemma by Deepthi
Ashta Chemma by Lalitha Spoorthi
Sarkar Raj by Pradeep
Jalsa by Lalitha Spoorthi
Gamyam by Sridhar
Gamyam by Sreekanth D
Gamyam by Sanjay
Halla Bol by Purnesh
Taare Zameen Par by Ashok Varma
Taare Zameen Par by Raja Simha
Happy Days by Krishna Sastry
Chirutha by Phani Kumar
Chak De India by Ravi
Yamadonga by Lalitha
Chak De India by Shyam
AMAV by Darsakudu
5 in March by Sashidhar
Okkadunnadu by Anand
Black Friday by Ratnakar
Desamuduru by Krishna Prasad
Guru by It's opinion
Dhoom 2 by Lalitha Spoorthi
Dhoom 2 by ASK
Don - Syam
Boss - Anand
Boss - Hrithik
Stalin - Bala
Bommarillu - Nandini
Bommarillu - Darsakudu
Bommarillu - Vasu
Bommarillu - Harsha Prakash
Bommarillu - Lalitha Spoorthi
LRMB - Shravan
Bommarillu - Anirudh
LRMB - Srinivas
LRMB - Darsakudu
LRMB - S Sridhar
Bommarillu - Shridevi
Bommarillu - Vasudev
Bommarillu - Roopa
Sriram - Godavari
Sarath - Bangaram
Bala - Pokiri
Srinadh - Allari Pidugu
Sudheer Allari Pidugu
Anu - Athadu
Shyam Krishna - Iqbal
Purnesh - Grahanam
Sudhindra - Super
Vijay - Aparichitudu
Madhav - Aparichitudu
Hazaraon Kwaishein Aisi
Swades
Shyam - Black
Sai - Anand
Rohit - Anand & Veer Zaara
Jaya Prakash - 7GBC
Raj - Anand
Purnesh - Anand
Purnesh - The Village
Sriram - Gudumba Shankar
Purnesh - Gharshana
Purnesh - Lakshya
Purnesh - Yuva
Leenesh - Yuva
Kis - Lakshmi Narasimha
Indian Pride - Tagore
Raj - Boys
Phani - Gangotri
Phani - Khadgam
Vikram - CKR
BKR - Indra (Singapore)
Ram - Indra (Dubai)
Ranjeet - Idiot
Rahul - Indra
King Koduri - Indra
Srilakshmi Katragadda - Mitr: My Friend