Story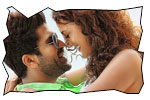 Raja (Sharwanand) is a fun guy who keeps on going after girls. His girl friends keep on breaking up with him. He finally falls in love with Priya (Seerat Kapoor) who is the daughter of police commissioner (Sampath Raj). There are serial kidnaps happening in the town and cops are unable to crack them. The rest of the story is all about what happens to the love story and how the kidnaps are connected with the love story.
Artists Performance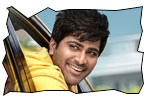 Actors: Sharwanand has innocence and childlike mischief to him (Amma Cheppindi film is the best example). These two qualities helped him fit into characterization to the tee. His comedy timing is good and this film helps him discover the comedy timing which is the first quality to commercially succeed in Telugu films now. Sharwanand's strength has always been doing author-backed roles with subdued performance. The character in this film uses his strengths and adds comedy to his repertoire.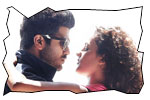 Others: Seerat Kapoor looks more like an European than Indian. She did well. Sampath Raj plays a vital character. It's a character that is tailor-made for Prakash Raj (like the one in Idiot film). Hence, you see a lot of influence in body language and dialogue delivery of Sampath Raj. Adivi Sesh comes up with superb performance as a cop with unlimited enthusiasm. Jaya Prakash is apt as hero's father. Vennela Kishore plays the role of a rich simpleton. Harish Koyalagundla is good as hero's sidekick. Vidyullekha Raman (Yeto Velli Poyindi Manasu fame) provides some entertainment as friend of heroine.
Technical departments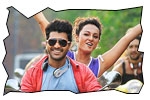 Story - screenplay - direction: The story of the film is different from what we get in usual Telugu films. Sujeeth makes a promising debut as director. He has made a crime thriller by injecting ample romance and comedy. The screenplay of the film is neat with right twists at regular intervals. He has ability to create moments and make us like mundane scenes. A few examples: 'idiot' movie dialogue being played when hero goes to commissioner to see his daughter's hand, giving aadhar card when shop has 'all cards are accepted' sticker. However, he didn't handle the second half in a lucid way. The final part where the real story unveils should have been more effective. Sampath Raj's character which was established well in 1st half turns into a comedian in second half. Sujeeth is a director to watch out for.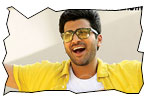 Other departments: Music by Ghibran is very engaging. Background music is also very good. Cinematography by Madhi is excellent and visuals are vibrant. Dialogues written by Sujeeth are witty and contemporary. Choreography done by Raju Sundaram offers freshness. Editing by Madhu is good. Art director AS Prakash has come up with colorful stuff. Producers Vamsi and Pramod should be commended for trusting a new-comer and spending lavishly on a small film. Production values by UV Creations are excellent.

Analysis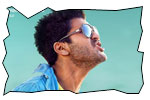 First half of the film is fun. Second half dwells into the real story. Second half is little slow compared to first half. Plus points of the film are story, direction, music, cinematography, dialogues and production values. On the flipside, a properly made second half would have done wonders to the movie. Director Sujeeth shows a lot of promise. Run Raja Run is a fun-filled crime thriller in the guise of romantic comedy. You may watch it.