Story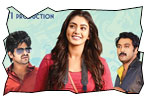 Gopala Krishna (Ajay) is a 40 year old man who has got married at an early age. He falls in love with an young aerobic instructor Samhitha (Sana Maqbool). He helps her out and wins her trust. He gets close to her heart. His son Madhu (Naga Shourya) is a college student and he likes Samhitha (an elder by 2 years) without knowing that his father is in love with her. Rest of the story is all about what happens when he comes to know that his father is in love with Samhita and consider marrying her.
Artists Performance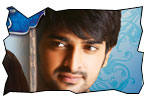 Actors: This movie belongs to Ajay. He is very natural as a father who is young at heart. His three expressions when his son comes with carriage and reveals his identity speak volumes about the talent of Ajay. Naga Shourya is nice as a humble and duty-minded son. Sana Maqbool is pretty average. Indraja is decent as Ajay's wife. Brahmaji is in his elements and his character is written for entertainment. Brahmaji makes you laugh in all his scenes. The scenes written for the second son of Ajay are also hilarious.
Technical departments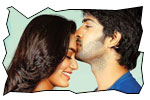 Story - screenplay - direction: The basic story of both father and son falling in love with the same girl is bold. The debutant director Trikoti has developed the script by giving family orientation (mother sentiment). He has established characters and basic conflict well. But, didn't sustain the tempo as the story enters the second half. The screenplay in first half where father's money travels to son's pocket through heroine and how earrings taken by father are replaced by son is a well written one. But the screenplay falters in the second half as the director who establishes Ajay as a love-stuck and harmless husband becomes a slightly negative character (he asks about 'enjoyment' when heroine asks him to marry her). The is loads to family orientation and melodrama in the second half. The rose petals episodes are inspired by 'American Beauty'. Despite of having a not-so-exciting second half, the director should be commended for attempting an unusual genre and creating ample entertainment.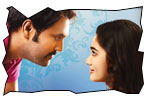 Other departments: Music (songs and background score) by Keeravani is very good. Keeravani loves to add words in the background music. He has taken liberty to add as many such words as possible. Cinematography by Rajasekhar S is fine. Dialogues written by Ramesh - Gopi are good. Editing should have been crisp. Producer Sai Korrapati has an eye for different scripts which is evident for all the small-budgeted films he has produced so far.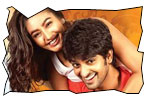 Analysis: First half of the film is nice with entertainment and characters play. Second half should have been handled in a more interesting way. Plus points of the film are first half, Ajay and entertainment. A better screenplay in second half is needed. Producer Sai Korrapati should be appreciated for spending money on novel script and also for the commercial sense of having entertainment and family orientation. We need to wait and see how youth and families embrace the movie.