Story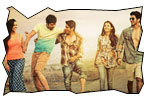 A group of five friends feel dejected when they had to say good bye to each other after convocation. Their professor gives an idea to visit each of their villages as a group. They draw chits and decide to visit five places. As they visit each of the place, they learn more about their friends. There is a back story for each of them. They try to resolve issues and make amendments.
Artists Performance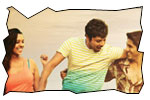 Actors: Shashank and Nandu are known actors among the youngsters. Shashak givens an endearing performance. Nandu's character is written to provide entertainment. Hamood is given a major character and he has justified it. Sai Ronak looks good and is decent with acting. Anupriya's role is a glamorous one with romance in it. Sirisha Vanka's role is a subdued one. A few noted senior actors (LB Sriram, Krishna Bhagawan, Vijayachandar, Surya etc) have appeared in small roles.
Technical departments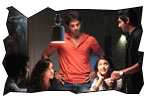 Story - screenplay - direction: Director Mahi V Raghav has a great visual sense. He has the conviction to stick to the subject and narrate it the way he wants. He has establish each character followed by a conflict point. It's a road film where five friends get to know about each other more when they are thrown in complicated situations. This film has some nice moments. But the screenplay that joins the subplots to the main thread is not properly handled in the latter half. There are quite a few references to Hollywood films like Little Miss Sunshine and Bucket List. Mahi shows promise as a director, but needs to finetune his ability to narrate a different story in a way that appeals to the common moviegoer.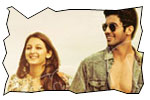 Other departments: The best thing about this film is the locations. These locations are captured in an amazing way by Sudheer Surendran. The lighting reflects the mood of the film scene. Rahul Raj's songs and background music is pretty good. Dialogues are natural. Editing by Shravan is fine. Costumes by Hyndavi Suda are chic and contemporary. Producers Rakesh Mahankali and Pavan Kumar Reddy made sure that the production values are as slick as Bollywood films. It's quite an achievement for a film of small budget.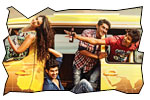 Analysis: Paathshala is all about choosing passion over obligations. It's about fighting the inner demons. It's a road film that has a few good moments. First half of the film is engaging. But the second half is pretty slow and a few of things become repetitive. On a whole, Paathshala is a different attempt and is aimed at sensible viewers.