Story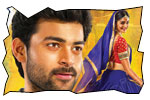 Mukunda (Varun Tej) is a college-going youngster and a righteous guy. There is a local politician (Rao Ramesh) in the same town. Mukunda's friend Arjun falls in love with a relative of the politician. Mukunda who is protective of Arjun goes for a conflict with the politician. The rest of the story is all about how politician try to silence Mukunda and how Mukunda wins in the showdown!
Artists Performance

Actors: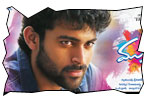 Varun Tej: Varun Tej (son of Nagababu) is handsome and has good physique. He has intense eyes and good voice. Diction and pronunciation of his Telugu is very good. He is good with action sequences. The character in this movie offers limited scope to judge an actor at commercial level. Varun Tej doesn't look confident in dance department and he needs to work on it. On a whole, it's a decent debut for Varun Tej.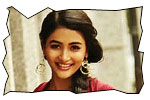 Others: Director Srikanth Addala is known for having hyper active heroines in his films. But, Pooja Hegde has limited screen space and a passive role. She is alright. Rao Ramesh plays a powerful author-backed character with utmost conviction. He delivers dialogues in his own inimitable style. Prakash Raj has acted as a highly educated yet frustrated man with a limited screen space. Nassar is fine as a sincere cop. Sekhar Kammula plays a cameo at the end of the movie.

Technical departments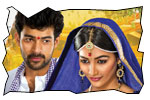 Story - screenplay - direction: At the beginning of the movie, the director Srikanth Addala admits that there is no story for this movie, but we follow with one among the crowd to know about the life story of such person. Srikanth has filled the movie with good dialogues and a few outstanding scenes. The police station scene and the scene in which hero says 'mee ammai chala baguntundi'. Srikanth Addala defied formulaic love with this movie. The lead pair doesn't make an eye contact till interval and there are no dialogues between the lead pair in the entire movie. Hero will be fighting and protecting the love issue of his friend throughout the movie. Screenplay should have been better.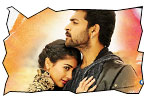 Other departments: Background music by Micky J Meyer is nice. Songs carry his signature. A couple of duets (one foreign song and a set song) act as speedbreaker for narration. Cinematography by V Manikandan is excellent. Dialogues written by Srikanth Addala are superb. It's very risky to pen chaste Telugu dialogues for Rao Ramesh character. If you are a Telugu medium student, you will understand how difficult to pronounce and make people understand the Telugu technical terms in maths and physics. But Srikanth made the satire work while Rao Ramesh utters them. There is mix of innocence/attitude in some of the sentences used by people from Godavari districts. He wrote those dialogues perfectly. Stunts are well choreographed.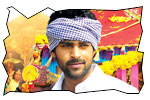 Analysis: Srikanth Addala who has delivered films with natural moments and undercurrent drama has upped the action quotient to deliver Mukunda. Mukunda is a film that deals with municipality politics and has a strange conflict point of hero upsetting villain for the sake of a friend. Plus points of the film are characterizations, dialogues, cinematography and actors (Rao Ramesh and Varun Tej). The flipside, screenplay and lack of direct conflict for hero/villain and passive romance thread dilutes the impact. We have to wait and see how ordinary moviegoer embrace the movie.