Story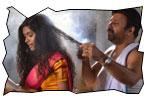 Durga (Anjali Patil) is the daughter of doting father Srinivasan (Siddiq) in a small village of Godavari district. Durga finishes her intermediate with a state rank. She wants to pursue further studies in Hyderabad. But her father wants her to study in a local college so that she can be at home. Her father keeps going to Hyderabad on work frequently. She manages to get an interview call from a college of Hyderabad without the knowledge of her father. Rest of the story is all about what happens when she visits Hyderabad.
Artists Performance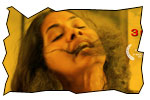 Actors: Anjali Patil has carried her role in a fabulous fashion. She is excellent in scenes where she had to express anguish. Siddiq is superb as a doting father and has enliven the role. Most of the actors are either new or unfamiliar to Telugu movie goers. Rathnasekhar Reddy who did the role of heroine's fiancee has nice subtlety to his work. Anoop Aravindan is believable as the bad guy.

Technical departments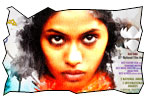 Story - screenplay - direction: The story is real and the way it's presented on screen is very natural. There is an interesting twist towards interval which will make you get more curious in the further part. Director Rajesh Touchriver made sure that there are no forced commercial elements, but he has also succeeded in making an interesting film. This film starts off as a family drama and then assumes thriller format before finishing as an intense movie. A delicate subject like human trafficking is told in a manner where director sustains the interest of audiences throughout. Screenplay of the movie is nice. The climax of the film is superbly handled by director and the actors.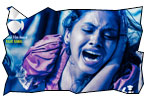 Other departments: Music by Shantanu Moitra is excellent. Background music is haunting in certain places. Songs scored by Sharreth are good. Cinematography by Ramatulasi is visually striking and vibrant with the colors of kona seema. Dialogues written by Suresh are apt. Special mention should be given for Rajeev Nayar for art direction. Editing by Donmax is perfect. Producers Sunitha Krishnan and Rajesh should be commended for making this film against all odds and succeeding over winning awards and releasing the movie.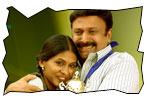 Analysis: Telugu film audiences and filmmakers have drawn themselves away from good and purposeful cinema for a long time. A film should be made to sustain the interest of audiences. If giving message is the purpose, the makers can spend 1/10th of the budget and give advertisements about the message in the media. Naa Bangaru Thalli is one of the very few Telugu films that touched a delicate point in the recent times and yet made sure that it's an interesting watch to the theatrical audiences. Naa Bangaru Thalli is refreshing and there are no routine elements. NBT rightly deserves a handful of national awards. On a whole, Bangaru Thalli is a nice movie with a heart wrenching climax. Recommended!