Story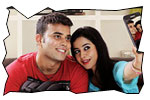 Story 1: Krishna Murthy is an introvert (Chaitanya Krishna) who wants a girlfriend and gets nobody. And suddenly there is a FB friend request from a girl Deepu who keeps Samantha's image as profile pic. After a few online interactions, he meets her and finds out that she (Swathi Deekshith) is very beautiful.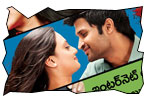 Story 2: There is a career oriented businessman husband (Kamal Kamaraju). He has a rich wife (Nikitha Narayan) who wants to have romantic time with husband. But she is neglected by husband because he is busy in growing his business. Then comes her handsome boyfriend (Sesh Adivi) whom she has broken up with in college. As husband is busy with career, she meets her ex-boyfriend though the intention is to have a pure friendship with no love strings attached.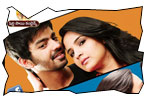 Story 3: There is a call center employee (Mahath Raghavendra) who is also a good hacker. He wants to earn lot of money. His spending is several times than his income. He lives on credit cards and bank loans. He has a sister to marry off and a model-girlfriend (Jasmine Bhasin) to spend money on. The bank recovery agents are on his tail. He has no option but to use his hacking skills to make a quick buck.
Artists Performance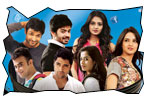 Actors: Chaitanya Krishna who has acted as fraud student in Chandamama Kathalu does a convincing act as a sincere and pure-hearted boy who longs for a girlfriend. Sesh Adivi is perfectly apt for a suave and foreign-returned hunk who is out to meet his ex-flame. Mahath Raghavendra is believable as a man who resorts to fraud, but is vulnerable and honest at heart. Kamal Kamaraju is rightly cast for a man who prefers professional live over personal life. Nikitha Narayan gets a nice role and she does justice. Swathi Deekshith is beautiful as a traditional girl. Jasmine Bhasin portrayed the role of a model who wants to become an actress. Jeeva plays a familiar role of a recovery agent. The guy who acted friend of Chaitanya Krishna (dialogues are typical to that of Venu Madhav's in Toliprema) is good.

Technical departments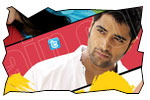 Story - screenplay - direction: Story of the film is given by Sanjeev Reddy who has directed a similar concept film titled 'Login (2012)' in Bollywood. The story of the film deals with how social networking and technology has changed the way relationships are pursued. Debutant director Manjunath comes up with a decent work. He made sure that there is no boring moment despite not having connectivity between three stories he narrated in the movie. When a subject like this attempted, it's very easy for the director to get into sex/flith angle. But the director has made sure that there is neither vulgarity nor sexual orientation in the movie (movie has got U/A certificate). The ending of the film is artistic.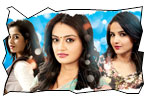 Other departments: Songs scored by Raghu Kunche are peppy and nice. Background music complements the movie. Cinematography Jagan Chawali is good. Dialogues written by Nivas are natural with a pinch of humor. Editing by Naveen Nooli is crisp. Best part of the movie is runtime (1 hour and 55 minutes). Producers Dr. MVK Reddy and Madhura Sreedhar should be appreciated for taking up a nice subject and for not trying to insert unnecessary commercial elements.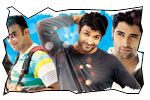 Analysis: Ladies and Gentlemen is one of the very few anthology films (multiple-story-format) that are being done in Telugu. The last two such decent films are Prema Ishq Kaadhal and Chandamama Kathalu. What makes this film connected with audiences is the story. The stories in this film will make you rethink about blindly trusting social media. Social media (FB, Twitter, WhatsApp) has penetrated lives of youngsters alike (despite of typical box office demarcation like A, B and C centers) in Telugu states. Ladies and Gentlemen is a decently made film which is identifiable to all social media users. You may watch it!