Story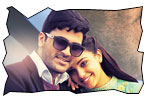 Ram (Sharwanand) is an athlete (runner) whose aim to win national championship. He has a single mother (Pavitra Lokesh) who works hard to make their ends meet. He falls in love with Nazeera (Nitya Menen). Just about when they are getting closer, they are separated by fate. They get on with their individual lives and become big (one in Vizag and the other one in Kuala Lumpur). The rest of the story is all about the eternal and pure love.

Artists Performance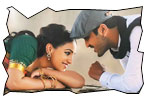 Actors: Sharwanand has become a brand ambassador for well-intended films. He is making sure that he selects different scripts every time. This movie offers him a chance to play a character with two different time-lines. He has shown the vulnerability as a youngster aiming for big and a philosophical touch of a middle-aged man who has experienced enough in life. Nitya Menen is an actress who is good at selecting different scripts. She plays non-glamorous role with two different time lines and does complete justice to it. Pavitra Lokesh is excellent as a struggling single mother. Punarnavi Bhoopal who is seen on screen after Uyyala Jampala gives a nice performance in a limited role. Tejaswi plays the role of a nagging and spoiled brat. Pavani Reddy is pretty good as heroine's friend. Naveen provides relief as hero's friend. Surya plays sports coach and gives a fine performance. Chinna gives a believable performance as a Muslim vendor. Sana and Nassir plays their part well.

Technical departments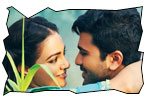 Story - screenplay - direction: Story of the film is bold, wafer-thin and non-formulaic. It talks about eternal love. While selecting such an idealistic story that deals with pristine love is appreciable, it's equally important to narrate the movie in an engaging way by having a tight screenplay. Kranthi Madhav who has written a nice story and a few brilliant scenes has not come up with appealing narration. Narration is slow-paced and screenplay becomes predictable as story progresses. The moments between mother-son (Pavitra and Sharwanand) are endearing. A few of vital scenes (twists) look artificial.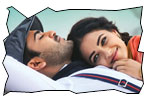 Other departments: Music (songs and background score) done by reputed Malayalam music director Gopi Sundar (Bangalore Days & Ustad Hotel) is excellent and enhances the emotions. Cinematography is Gnana Sekhar is rich in colors and essence. Entire film looks glossy. Digital Intermediate is also very good. Dialogues by Sai Madhav Burra are excellent. But there are too many such dialogues in the movie. A thought-provoking dialogue in key-scene makes good impact. But a thought-provoking dialogue in trivial scene creates a negative impact. Editing by Kotagiri Venkateswara Rao is fine. Art direction by Sahi Suresh is very nice. KS Rama Rao is known for his exquisite taste for novel stories and content based movies (Punya Sthri, Matrudevobhava, Muthyamantha Muddu etc). He should be appreciated for not only choosing a novel storyline, but also giving the director free hand and making sure that movie is mounted on rich scale.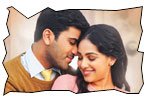 Analysis: Malli Mallee Rani Roju is a mature story that deals with eternal love. Plus points of the film are performances (Sharwanand and Nitya), cinematography, music and dialogues. But a story like this should be told in an engaging style by having a good screenplay and a good emotional connect. On a whole, Malli Malli Idi Rani Roju is a good attempt, but not engaging enough!