Story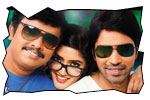 Viswanath (Allari Naresh) is a con man with conscience. Jahnavi (Eesha) hires him for a job of conning three big shots (Tanikella Bharani, Rao Ramesh and Posani Krishna Murali). Rest of the story is all about why she wants him to con those three people and how interestingly Viswanath does his job!

Artists Performance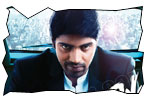 Allari Naresh: Allari Naresh who has been typecasted with comedy films has tried to change his image. Gamyam and Sambho Siva Sambho are two such films where he played different type of characters and succeeded. But those films were multi-actor movies (2 or more heroes). Whenever he tried solo films with different subjects (Laddu Babu & Pellaindi Kaani) or youth subjects remakes (Juniors or Nenu), he didn't succeed. He finally succeeds by doing different film with Bandipotu. He has to shed his typical body language and unlearn himself to do this role. He looks good and added freshness to the subject with his work. He has chosen the right story and got into the skin of the character and delivered.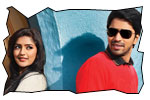 Others: Eesha has done her part well. Sampoornesh Babu gets a meaty role and makes his presence felt. Saptagiri has done the role of a TV reporter. It's a different role for him and he entertains. Srinivas Avasarala does a variety character and he is cool. Posani Krishna Murali gets a big character of a politician and performs. Rao Ramesh, Chandra Mohan and Tanikella Bharani are apt for their roles. Shraddha Das looks voluptuous in an item song.

Technical departments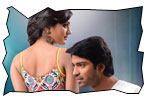 Story - screenplay - direction: The director pays tribute to a big English writer Edger Wallace (King Kong fame) during the opening credits of the movie. Story of the film is nice and narrated in a classic flashback pattern with hero's voice over. Screenplay of the film is nice and story is simple with a few twists unfolding at regular intervals. Mohan Krishna Indraganti is a learned man with good exposure to world literature and world cinema. Mohan Krishna has made sure that he has stuck to basics and his strengths though he is making a film with Allari Naresh whose expertise lies in loud comedy. However, there are few dull moments in Posani Krishna Murali episodes. But, dull moments are the integral part of any con movie.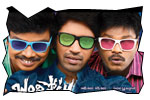 Other departments: The melody alajadulu shot in Swiss alps is very good. Title song and item song are also good. Background music by Kalyani Malik is apt. Cinematography by PG Vinda is good and its aided by decent color grading. Dialogues by Mohan Krishna Indraganti are witty. Editing by Dharmendra Kakarala is smooth. Producers Aryan Rajesh and Allari Naresh gave a fitting tribute to EVV by selecting this story while relaunching their father's banner EVV Cinema.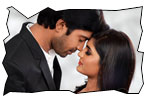 Analysis: Allari Naresh departs from his regular style and indulges in this movie which is in a different genre. Mohan Krishna Indraganti is making sure that he is not repeating the genre in the five films he has done so far. Though, he has done this film in a classy way, there are enough commercial elements and entertainment quotient to take these film to masses. On a whole, Bandipotu is a well told story with good humor. You may watch it!!