Story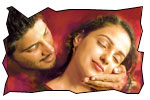 Aadi (Dulquer Salmaan) is a animation game developer in Mumbai and he stays in the house of Ganapathi (Prakash Raj) whose wife (Leela Samson) suffers from Alzheimer disease. He falls in love with Tara (Nitya Menen) - an architect who has firm belief against marriage. Both of them are head over heals in love. They decide to live together. But, they have a problem. He is asked to go to USA to head his team. She has to go to Paris further her architecture knowledge. Rest of the story is about how they proceed!

Artists Performance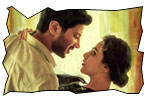 Actors: Nitya Menen is essays the role with perfection and she is an asset to the movie. Dulquer Salmaan is a good actor. He is spontaneous in casual scenes and performed well in emotional scenes. Nani's voice is an added asset. Prakash Raj's makeup is nice and he looks very elder. He brings believability to the role with nuances. Padma Sri awardee Leela Samson played a vital role.

Technical departments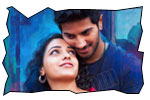 Story - screenplay - direction: Mani Ratnam who has been giving films that didn't appeal to his core group of audiences has tried a simple love story laced with his kind of vintage moments. The basic story revolves around two couples (a younger one and an elder one) and it gives an insight about commitment in relationships. It is about young couple who are on a roller-coaster ride pausing for a moment and learning about real relationship from an elder couple. Such a wafer thin story is aided by some of magical moments.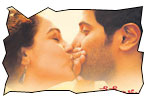 Other departments: Music by AR Rehman is exemplary and he gives one of his best background musics for this movie. PC Sreeram captures the mood of Mumbai with his suave work. I loved the way camera is placed behind stove and how it captured the steam when Prakash Raj is cooking. Dialogues are well written, but for a few non-contemporary words like peraasa. Production design (art direction) and costumes are chic and are of high standards. Editing by Sreekar Prasad is perfect.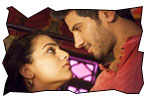 Analysis: First half of the film is nice. Second half is bit slow. Climax is nice though a predictable one. Plus points are vintage Mani Ratnam's moments, cinematography and music. On the flipside, the narration is very slow in second half. If you are expecting another Sakhi from OK Bangaram, you will be get disappointed. But, it's a decent attempt. Likability of these kind of movies largely depend on connectivity. If you don't connect, OK Bangaram will be a slow film with no highs! If you are a fan of Mani Rathnam and like these kind of concepts, you will have a beaming smile.