Story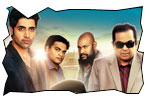 Sruthi (Manchu Lakshmi) is a Telugu film star. She is kidnapped by three people (Adivi Sesh, Madhunandan and Prabhakar). As kidnappers negotiate with Sruthi's mother Jyothy Lakshmi (Pragathi), a private detective (Brahmanandam) arrives from USA to investigate. Rest of the story is all about how Sruthi escapes from the kidnappers and the intent behind kidnap.

Artists Performance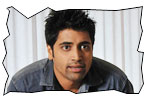 Actors: Lakshmi Manchu is pretty good as a film star and she is extremely stylish in the climax episode. She has sizzled in Break Up and Yandiro songs. Adivi Sesh is sublime as Venkat. His performance in Marriott conversation episode is praiseworthy. Prabhakar and Madhunandan are convincing. Giri Babu and Annapurnamma did sympathetic roles. Brahmanandam did the role of a private detective. 10 stars (Nagarjuna, Ravi Teja, Manoj Manchu, Simbu, Nani, Rana, Navadeep, Sushant, Sudheer Babu and Tapsee) danced for the Breakup song in this movie.

Technical departments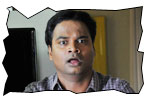 Story - screenplay - direction: There is more to story than just a kidnap. Debutant director Vamsi Krishna is a talent to look out for. He has good screenplay technique and twists are interesting. However, the double meaning comedy of Brahmanandam and Pruthvi is not sophisticated and mostly aimed at masses. Though he didn't get things right in the first half, he made sure that the interest is sustained in the second half. The coin thread is nice.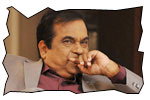 Other departments: Dialogues written by Sai Madhav Burra are a plus for the film. He has written noteworthy dialogues for orphanage episodes and his comedy dialogues are also good. Cinematography by Samala Bhaskar is good. Yandiro and Break-up songs are good. Editing by SR Sekhar is alright. Movie is shot with good production values.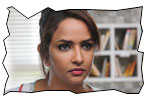 Analysis: First half is alright with a good twist in the interval. Second half has got interesting screenplay. On the flip side, the comedy (Brahmanandam & Pruthvi) should have been better in first half and orphanage episodes in second half appear prolonged. On a whole, Dongata is a thriller with an interesting screenplay.