Story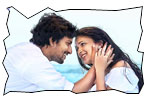 Lucky (Nani) has a problem. He keeps forgetting. He falls in love with Nandana (Lavanya Tripathi) at first sight. He fears that Nandana might not love him back if she comes to know about his amnesia problem. He hides his memory problem with her and tries to cover it up all the time. Meanwhile, Nandana's father (Murali Sharma) is aware of Lucky's memory problem. Rest of the story is all about how Lucky manages Nandana and her father and finally convinces them.

Artists Performance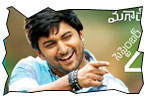 Nani: Nani comes up with an effortless performance with an impeccable comedy timing as a hyperactive youngster with a crazy defect. Though his performance in this film is crazy if you take it out of context, he is extremely natural for a character of unique deficiency (he is credited as natural star in the title cards). His performance before climax is superb. Nani is an entertainer and he will go to next level with this movie.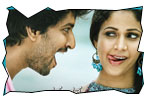 Others: Lavanya Tripathi has done a role that suits her looks and body language. She is adorable and performed well. Murali Sharma is a revelation in this film. He is superb as a mild-mannered father. I think he is done his own dubbing and its excellent. Vennela Kishore matches the energy and timing of Nani in second half and entertains in his unique style. Praveen has been getting meaty characters and is doing justice to all of them. Ajay is good as a guy who sets his eyes on heroine..
Technical departments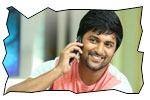 Story - screenplay - direction: Writer and director Maruthi has chosen two things right - hero's characterization and the plot point (heroine doesn't know about problem and heroine's father knows about problem. How hero manages both of them throughout the film is the plot point). Because there is an interesting aspect in the plot point, writing screenplay becomes an interesting (like Prema Katha Chithram) point. Maruthi who has done masala films in the start of career has shown signs of promise in Kotha Janta and proved himself as a director who handles clean and healthy entertainment with this movie. It's the crazy characterization written to Nani that makes this seemingly simple film a highly engaging and entertaining one.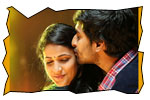 Other departments: Cinematography by Nizar Shafi is of top-notch quality and has rich visuals. Songs scored by Gopi Sundar sound normal when you listen to audio, but are good on screen. Background music is firstrate. Dialogues written by Maruthi are hilarious though they are situation-based lines. Editing of the film is smooth. Producer Bunny Vas deserves a pat on his back for choosing to produce sensible subjects and converting them into pleasant entertainers.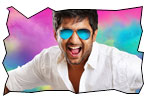 Analysis: Bhale Bhale Magadivoi has a sensible storyline and unique characterization coupled with a plot that drives an engaging screenplay. Plus points of the film are Nani's performance, Maruthi's writing and direction. On the flip side, the director could have added another thread/angle in the second half. On a whole, BBM is a beautiful entertainer which is bound to take both Nani and Maruthi to next level at box office. Go and watch it!!