Story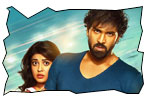 Sivaji (Vishnu Manchu) is an youngster with social responsibility. He goes for his first date with Anamika (Praneetha). Anamika is kidnapped right under the nose of Sivaji and cops doesn't believe him. There seems to be a conspiracy theory as Anamika's father - owner of a news TV channel holds vital information. Rest of the story is all about how far Sivaji goes to get his love of life back.

Artists Performance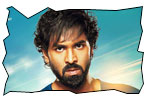 Actors: Vishnu Manchu is macho with rough beard and bulgy biceps. He is extremely good as an earnest guy who goes to any extreme to protect his love. He is believable in action episodes. Praneetha is nice as the girl in trouble and she performed well. JD Chakravathy is terrific as the villain. The subtle expressions he has given for interval episode speaks volumes about his work. The guy who played the role of JD's assistant is effective. Paruchuri Venkateswara Rao, Nagineedu and Raja Ravindra played their respective roles well. Viva Harsha is hilarious in single episode he has appeared. Praveen gets a brief, yet important role.
Technical departments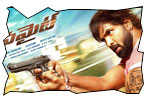 Story - screenplay - direction: Story of the film is interesting with usage of technology and widgets. The basic subject has whodunit kind of suspense elements which are unveiled as the narration progresses. Directed Deva Katta has succeeded in getting the thrill element right in the movie. But the initial love conversations and macho action episodes didn't get well with the basic theme of the film. Interval episode and climax of the film are satisfactory. A couple of entertainment-oriented episodes are good (Viva Harsha episode and JD Chakri - Hacker episode)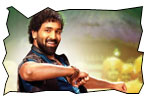 Other departments: Background music of the film is alright. Songs are like speed-breakers for the narration. Cinematography is good. Dialogues are okay. Editing by SR Sekhar is fine. Production values by 24 Frames Factory are good.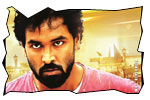 Analysis: Vishnu Manchu is selecting different scripts and experimenting within the commercial scope of Telugu cinema. Anukshanam and Rowdy were examples about his intention to do different movies. Tamil film Arima Nambi is different and is also a commercially viable script. Plus points of the film are basic plot, mind play and Manchu Vishnu's performance. On the flip side, superlative action orientation and lagging screenplay should have been taken care of. We have to wait and see how audiences respond to this different plot.